Flight Centre Foundation: Working to ensure a better future for our youth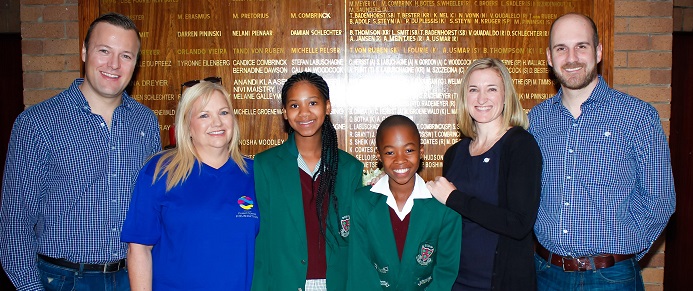 The 16th of June marks the commemoration of Youth Day, a day in which we celebrate the role of the youth in the transformation of South Africa as well as their role in our country's future.
Through the workings of The Flight Centre Foundation, Flight Centre Business Travel is proud to play a small part in ensuring a better future for our youth through the foundation's bursary programme.  The foundation currently provides bursaries to 8 primary school children, 6 high school children and 3 tertiary education students.  
The bursaries encompass school fees, uniforms, stationery, school books, sports kits and any other requirements for extra murals, school trips etc.  The foundation aims to not only provide these children with funds for their education but also financial, emotional and social support where necessary to ensure that the children are fully integrated into the school they will be attending. 
Grade 7 pupils Melissa Sathekge and Victor Ighojinna from Boskop Primary School were recently awarded full bursaries to attend Trinity House in Randpark Ridge.  These two candidates were selected due to their inspiring determination to succeed in spite of the personal tragedies both students have faced.  Melissa's mother died from cancer and her goal is to study biochemistry so that she can find a cure for this devastating disease.   It is our hope that bursary programme will enable Melissa to achieve her goals.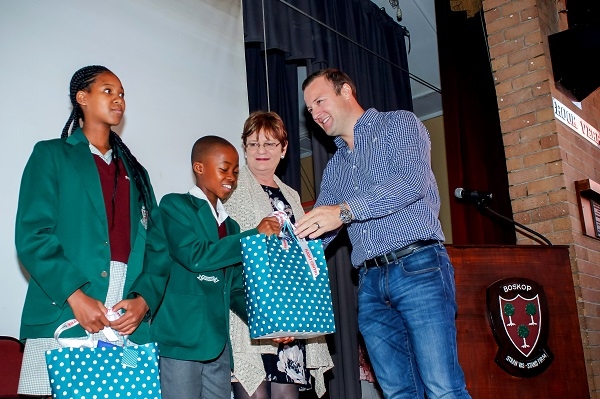 Some of the other youth and related charities supported by the Flight Centre Foundation include:
•
Action for the Blind and Disabled
•
Holah House of Love and Hope
•
Little Fingers Cancer trust
If you or your organisation would like to get involved in the Flight Centre Foundation we would welcome your donations and support.  As a registered NPC, the foundation can issue a Section 18A against any donations for Tax purposes.
For more information, please contact your account manager today.