African Business Lunches from Cairo to Johannesburg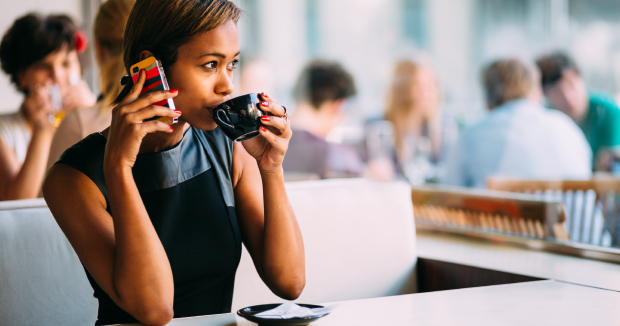 Planning a business trip to Africa? If you need the prefect venue for a power lunch or a quiet setting to discuss a deal we have a few suggestions. We've selected the finest restaurants in Africa that offer free WIFI, great service and a warm, welcoming ambiance to help you make a lasting impression. 
Sabaya Restaurant in Cairo, Egypt
Winner of the 2014 TripAdvisor Excellence Award, the Sabaya restaurant in the Cairo Semiramis hotel offers some of the finest Lebanese food outside of Lebanon. The restaurant has free WIFI and provides the perfect ambience for a professional business meeting. 
Talisman in Nairobi, Kenya 
The Talisman in Nairobi is possibly the best place to be if you are looking for a restaurant that caters to the needs of business travellers. The expansive patio is dedicated to social and business functions, and they provide free WIFI. Award-winning Chef Marcus serves up a combination of African, European and Pan-Asian dishes that will make you feel right at home in the heart of Nairobi. 
Happy Rajah in Grand Baie, Mauritius 
With a team of talented Indian chefs, Happy Rajah serves only the finest authentic Indian and regional dishes. The venue is a great place for business travellers to gather and enjoy a delicious meal while they talk shop. The restaurant also provides free WIFI, spacious seating and a warm ambience.
Libzar Restaurant in Marrakech, Morocco
This restaurant comes highly recommended and offers delicious cuisine from the heart of Morocco. The service is excellent and offers the perfect back drop to a constructive business meeting, or dining experience with work colleagues or clients.
The Grill House in Rosebank, Johannesburg, South Africa 
This is possibly one of the best steak restaurants in South Africa. The food is hearty and delicious with excellent portions of steak perfectly prepared to your liking. With free WIFI, The Grill House is the perfect venue to accommodate international business guests and local customers alike. 
If you have more recommendations for the perfect dining venue in Africa we'd love to hear about it and expand this list. 
Read More about these Business Destinations