5 Business Travel Tips for Women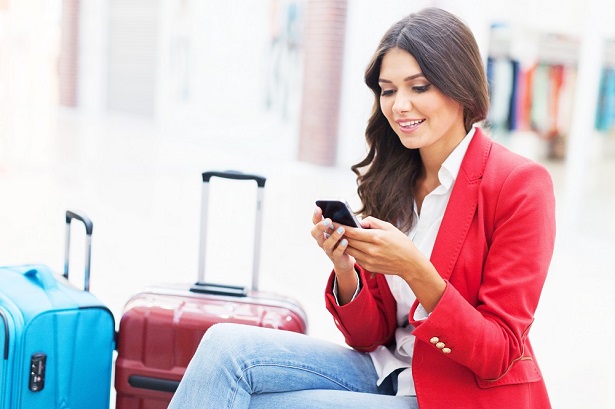 Business travel is not easy at the best of times.  We have compiled some tips to keep our lady travellers looking and feeling great when travelling.
1.
Sleep savvy

How awful is it when lack of sleep starts to show in those dark circles and bags under our eyes? It doesn't make us feel confident knowing we look as tired as we feel. Piling on base and concealer only camouflages to a degree. The best way to ensure that you look well rested is to be well rested. Pop into you local pharmacy and pick up some ear-plugs, an eye-mask and an inflatable travel pillow. These should be the first items you pack in your carry on luggage. Not only will they ensure that you don't have to politely nod at your chatty neighbouring passenger, you won't hear or see them and your travel pillow will save you from a stiff neck as well as prevent your hair being flattened on one side as you sleep.

 
2.
Hydration Helps Hugely

Staying hydrated and not allowing yourself to go hungry is an absolute must when travelling. Delays are often unavoidable and you might be left sitting on a plane or at an airport, waiting fro take-off. A bottle of water and an energy snack in your bag will go a long way to keeping you going until you can sit down to a proper meal.

 
3.
Paperwork and preparation

Not only do we suggest that you carry your passport with you at all times while travelling, it's a good idea to make photocopies of all of your travel documents and keep them separate to your originals. Included in your preparation should be your travel insurance documentation. Ensure you have something to help you pass the time when you are sitting and waiting, like your favourite magazine, book or iPad.

 
4.
Less is more

Pack lightly. Pack only what you need, especially when it comes to your clothes and shoes. Take items that you can mix and match. It's a good idea to take dark clothing as it is less likely to show stains, wrinkles or dirt and it can be worn for most occasions. It's best to pack one pair of work shoes and one pair of casual shoes, especially if you are travelling to a destination with fabulous shopping opportunities and need to leave some room in your bags for those "have to haves".

 
5.
Make it fun

Business travel is not easy, especially when you have to leave your family at home. Use the opportunity to spend some money on yourself and your family, whether it's a spa treatment in the hotel and some special gifts for your loved ones.  Have fun when you're off the clock, you deserve it.