As you fly towards the island of Mauritius, you see the deep blue see gradually fading into lighter blues and heavenly turquoise. The clean, clear water laps onto the white sandy beaches which are lined with palm trees, luxury hotels and exciting markets waiting to be explored. In the middle of the island, to add to the dramatic beauty of Mauritius, sits a magnificent dormant volcano. Like us, you will also fall in love with Mauritius at first sight!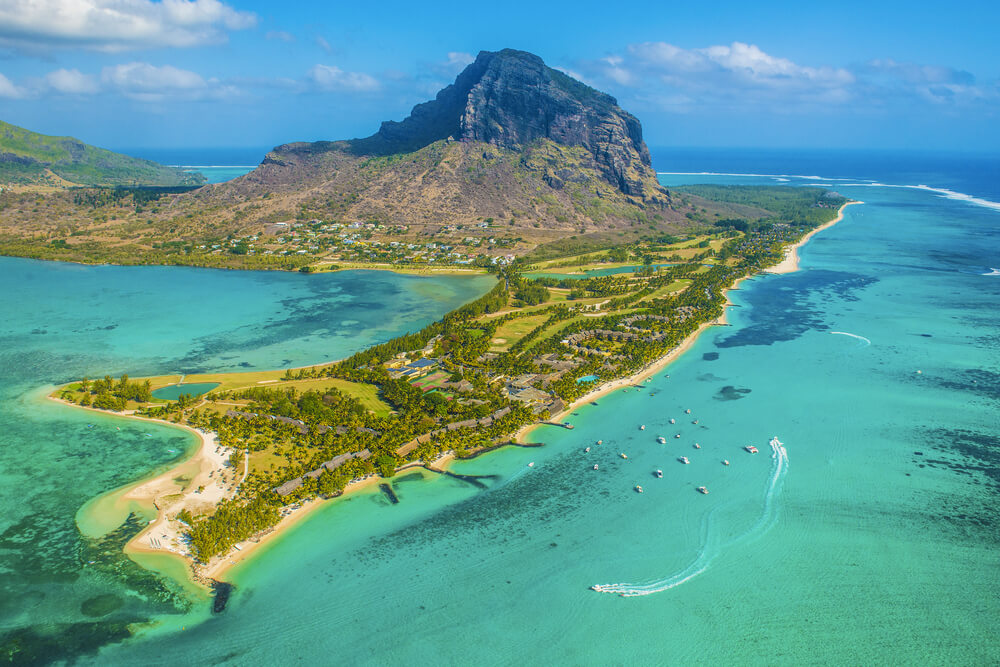 The Beaches of Mauritius
Take a romantic stroll along the beach at sunrise or sunset before diving into the warm Indian Ocean. Explore the islands coastline and you may just find your own secluded piece of heaven with an empty cove or bay for you to enjoy. As the island is surrounded by reef, it is a fantastic place to explore beneath the waves as well. So dust off that scuba gear and go for a dive, or stay closer to the top with your mask and snorkel.
The volcano
Although Mauritius has some of the most fantastic beaches in the world, it is also the home to a magnificent dormant volcano, which is accessible to visitors to the island. So take a tour and enjoy the views from the top as you look down on millions of years of natural history. A definite must on your day out on the island is to visit Tamarind falls. The falls are made up of seven beautiful cataracts, which makes it the perfect destination to aim for during a half days hike which can be finished off with a refreshing swim.
The Botanical Gardens of Mauritius
Another great way to spend a day in Mauritius is to visit the Sir Seewoosagur Ramgoolam Botanical Gardens. Visiting the gardens is a very peaceful experience where you can enjoy a picnic and see the famous and fascinating pamplemousses as well as a variety of other exotic plant species.
Mauritian food
The Mauritian people can trace their heritage back to India, China and France, and as such, the local Mauritian food is something spectacular. Take a break from your bicycle ride through the bustling towns and grab a bite to eat from the side of the road. Because of the eclectic mix of people on the island you can choose from spiced pineapples, curries, and even dim sum. The local restaurants are fantastic and the street food is a real treat.
If you look on a map in the area roughly 1000km east of Madagascar, you will come across a small tropical island that sits comfortably in the Indian Ocean. After a quick flight from South Africa you will find yourself immersed into a slow-paced beach life on a heavenly tropical island. View our fantastic Mauritius holiday packages