You've said your vows, exchanged rings and sealed it with a kiss – but now is when the adventure really begins. It's time to set off on your dream honeymoon and Thailand ticks all the boxes – spectacular scenery, friendly people, excellent value for money and every luxury you could ask for. In fact, you'll probably want to head back every year to celebrate your anniversary!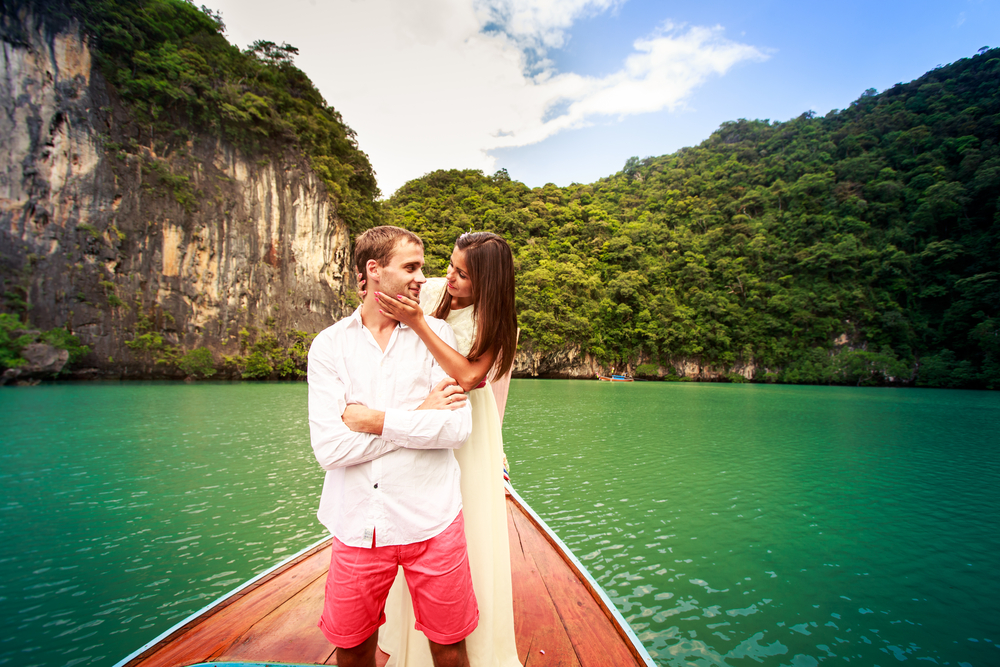 Perfect for romance
So what makes Thailand such a great honeymoon destination? It's all the little touches that will blow you away. How about a candle-lit dinner for two with your feet in the sand next to a gentle ocean? Perhaps you like the idea of being pampered with couple's treatments in some of the best spas in the world? Or simply enjoying the life of luxury in a lavish honeymoon suite at a five-star resort (with a surprisingly affordable price tag!). These kind of experiences are exactly what keeps Thailand right at the top of the honeymooner's wishlist.
Great activities for newlyweds
But not everyone wants to spend their honeymoon lazing on the beach and Thailand is just as popular with honeymooners of the 'fly and flop' variety as it is with adventurous couples seeking action and excitement. The rainforests of Chiang Mai are a playground for those who enjoy the outdoors, with a huge variety of activities on offer, from ziplining to mountain biking. Or head into the warm turquoise ocean for some of the world's best snorkelling and scuba diving and discover the magnificent underwater creatures that abound along Thailand's coastline. From caving to cooking classes, there's truly something to suit all tastes and energy levels.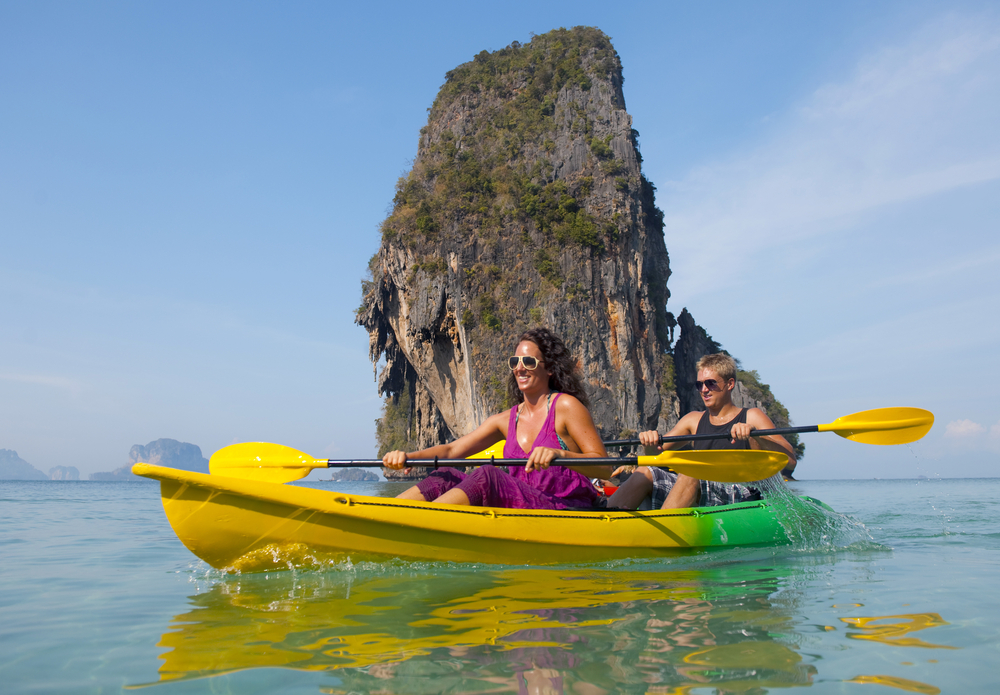 Thailand's best honeymoon islands
Phuket continues to be one of the most popular choices for honeymooners. As it's the largest of the Thai islands – it offers couples the most choice in terms of hotels and activities. Despite its size, it's still easy to find beautiful and secluded hideaways where you can take in the beautiful views and enjoy quality time together.
Another great honeymoon island is Koh Samui – known for its jaw-droppingly stunning beaches and a fantastic selection of spas. That being said, couples can't go wrong with Koh Lanta either, which is the best option for those looking for peace and quiet and privacy.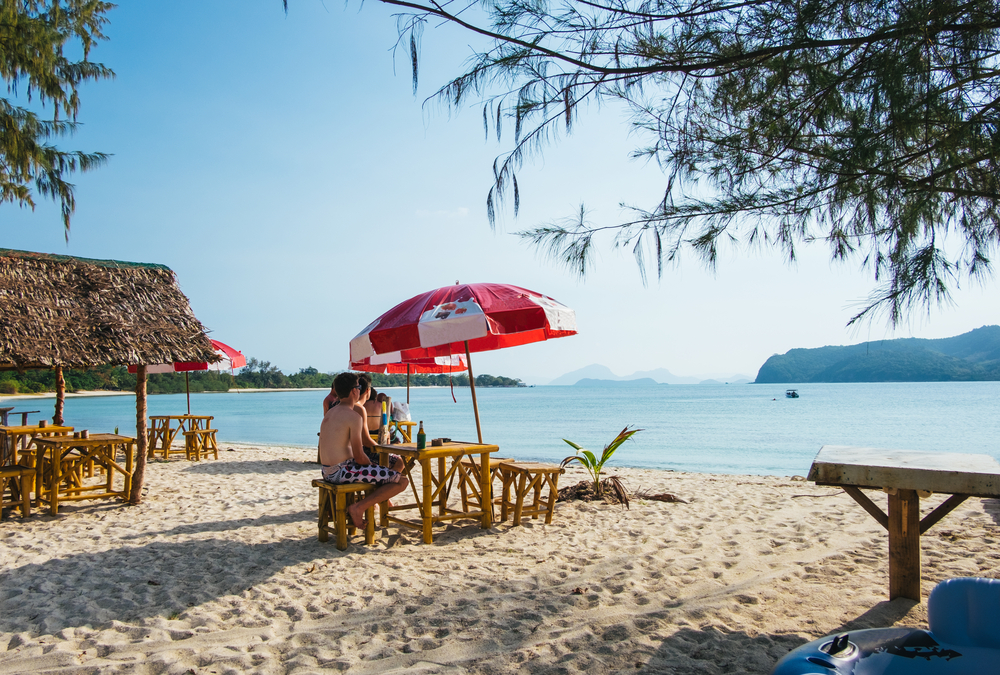 When to plan your Thailand honeymoon
While the choices may seem overwhelming, the time of year you are planning to travel can be a key factor when selecting the perfect Thai honeymoon destination. The one side of Thailand has very different weather patterns to the other. December and January tends to be the best time to head to Thailand's west coast, which includes Phuket, Koh Lanta and Krabi. Later on in February and March, the weather is better in the Gulf of Thailand (Koh Samui, Koh Phangan and Koh Tao). The monsoon season runs from June to October, so you may want to consider planning your honeymoon outside of these months, although that doesn't mean that you'll definitely have bad weather – perhaps just a few thundershowers - and the deals tend to better!