Where to visit in England (besides London)
England has so much to offer as a tourist destination, from the beautiful white cliffs of Dover to the sandstone building faces of Bath. Yet most visitors fly into London and never leave the borders of the capital city. We're not taking anything away from London; it's an extraordinary city full of things to see and do, but why not venture a little further next time and explore parts of the country that many tourists never get to lay eyes upon?
Cambridge
The famous University is probably the first reason most people would plan a visit to Cambridge, as the grounds and buildings are truly stunning, and steeped in culture and history. The university buildings are spread throughout the city, so you're never too far away from lovely architecture. You have to pay for admission to some colleges, whereas others are free. Although there is an admission fee of about R180, King's College is one of the most beautiful and the associated King's College Chapel is truly a sight to behold. If you're in Cambridge, forego a couple of coffees and spend the money on visiting King's College. Other colleges worth visiting are Trinity, Queens', St. John's and Peterhouse, to name but a few. Each of them has something different but equally spectacular to offer and the best way to visit them all is on foot or bicycle.
After a long day's walking, take a punting tour on a lazy summer afternoon, floating down the River Cam and drinking in the sights from a different point of view, or have a picnic in one of the many green parks. They also have an incredible botanical gardens which only adds to the atmosphere you'll generally find in Cambridge – buzzing, but somehow still peaceful and quaint.
It also has some lovely traditional English pubs dotted around, frequented by the (extraordinarily clever) students. They're cosy and atmospheric, but generally not too rowdy so pop in for a pint and a plate of pub grub; steak and kidney pie, fish and chips or ham, egg and chips are all time favourites.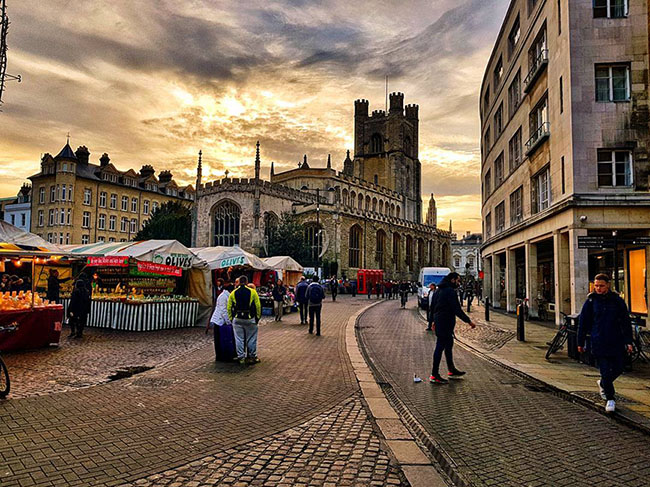 The Cotswolds
The Cotswolds is an area of England running from Stratford-upon-Avon (the birthplace of Shakespeare) to Bath. It's packed with beautiful stone towns and villages, rolling hills and honey-coloured homes lining narrow streets. It's quintessentially English, and you'll be so spoiled for choice that even a month wouldn't give you enough time to see all the nooks and crannies. For major cities, take you pick of Oxford or Bath (our picks), or base yourself in Cheltenham or Worcester.
It's a lovely foodie destination, with local produce ranging from fresh fruit and vegetables, cheese, fish and meat. If you don't fancy cooking it yourself, there's no shortage of amazing restaurants with everything from gastropubs (plenty of them, in fact) to fine dining restaurants and traditional family-friendly spots for a bite to eat. To work off all the fresh-produce calories, there's lots of picturesque mountain biking and hiking routes to be found in the Cotswolds too, and it's perfectly safe to walk alone.
Cornwall
It's hard to think of England as having any decent beaches, especially when we're so spoilt for choice on the sunny shores of South Africa. You'd be surprised to find that Cornwall has plenty of scenic beaches, both of the sandy white variety and of the Atlantic pebble-covered variety. If you've ever seen an episode of Poldark, you'll be familiar with one of Cornwall's most family friendly beaches; Porthcurno. There's lots of well-signposted and easy coastal walks consisting of foothpaths, which will take you for a beautiful and scenic meander along the miles of coastline this part of the country has to offer. It's a popular surfing spot too, so don't be afraid to join in if that's your thing – but remember the wetsuit!
It also has a far more Mediterranean vibe than most of the UK, thanks mostly to its position which keeps the weather warmer and means that tropical plants flourish. Years ago, Cornwall had a bit of a reputation for being drab, but nowadays there are upmarket spas and plush hotels, as well as a thriving art and theatre scene. If you want traditional though, there's still no shortage of old-school fishing harbours and villages to be found, where you can gaze out across the sea and watch the world go by from a quaint cottage.
Whatever you do, make sure to sample both clotted cream and the famous Cornish pasty while you're there.
The Lake District
Visiting the Lake District, you'd be forgiven for thinking you weren't in the UK at all but rather caught inside some mystical fairytale land. World-renowned for its scenic forest, mountains and lakes, this UNESCO World Heritage Site in the North-West of England is a popular destination for holidaymakers. Naturally, it's a perfect fit for nature lovers who want to hike, climb and camp. In fact, the Lakeland Fells are England's only mountain range. They aren't what most people would call high, but they still provide plenty of hiking opportunities.
At night, visit one of the many traditional pubs for local beer and hearty food – the abundance of sheep in the area mean that a good English roast lamb is never hard to find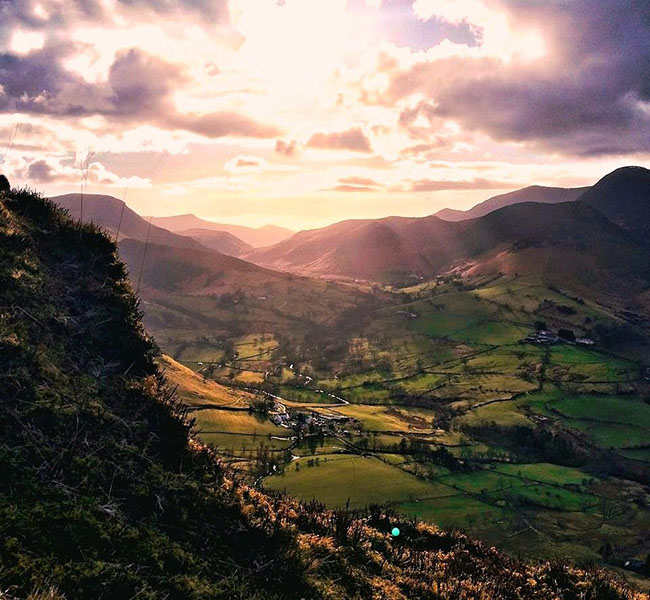 Other Travel Articles You Might Like...