One of the biggest parties in Amsterdam, the King's Day Festival is a one day street party to end all street parties. With thousands dressed in orange, all lining the canals and filling boats of all sizes, packing out the pubs and filling the streets, King's Day is not to be missed. Amsterdam is an amazing city on an average day, but with the addition of live music, DJs, parties and a citywide street market, the festival period is mind blowing.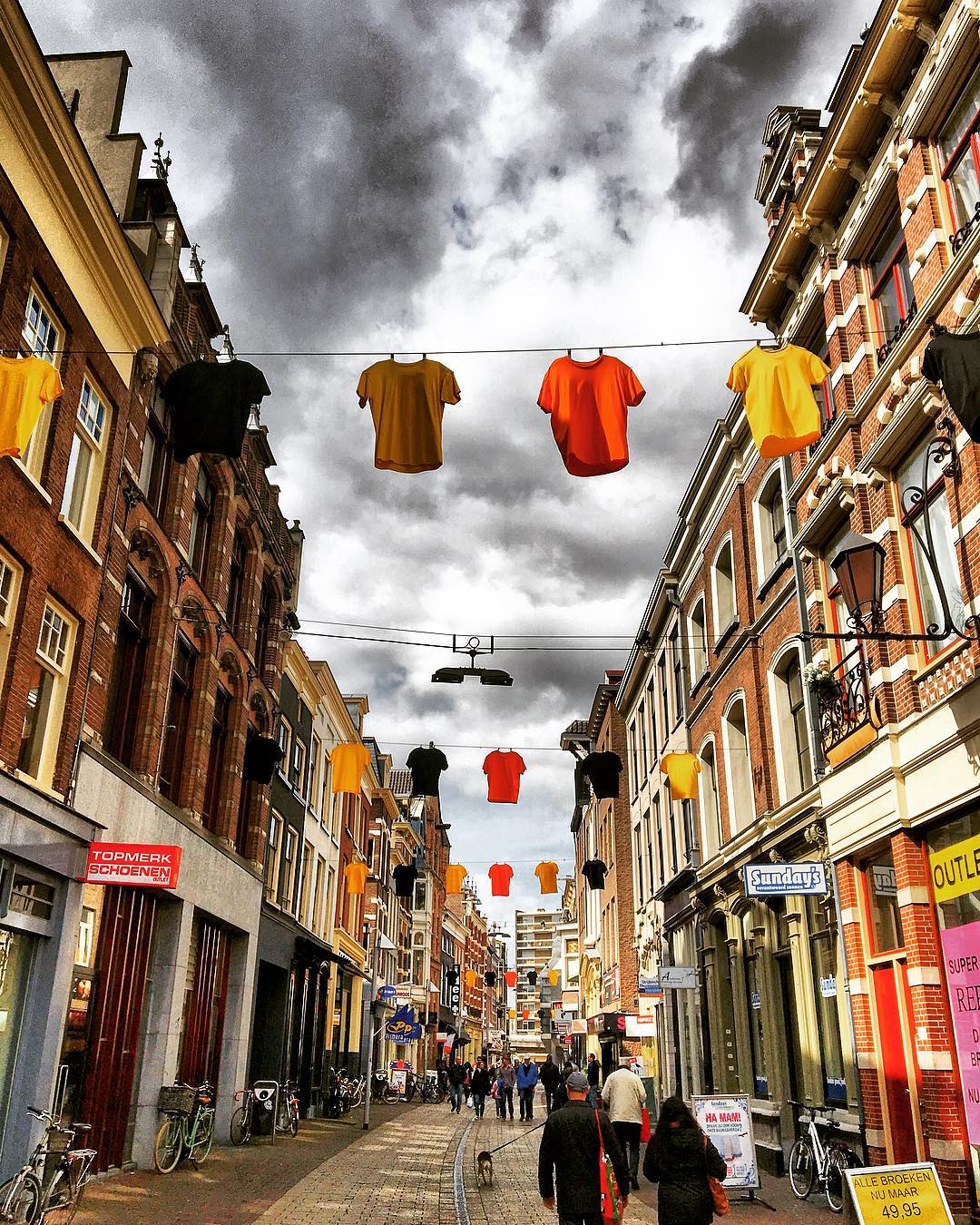 What the King's Day festival is all about
First held in 1885 to celebrate the birth of Queen Wilhelmina, this annual festival in Amsterdam is a celebration of the reigning Monarch of the time. Since King Willem-Alexander was inaugurated as the King on 30 April 2013, the day changed from the Queens Day to the Kings Day Festival. Every year up to one million people head towards the city of Amsterdam for a day of colourful celebration and one of the world's biggest street parties.
What to expect at the King's Day festival
Join the festivities dressed in anything and everything orange. You'll find loads of bargains, as thousands of local Amsterdammers line the streets and sell their second hand goods at the vrijmarkt (free market). When you've had enough bargain shopping, you can find loads of delicious refreshments at the various food stalls on offer.
It's a family-friendly event with loads of activities for the kids, as well as an exciting carnival type atmosphere throughout the city. While DJs play at a number of parties across the city, there is also live music filling the streets lined with bustling cafes and bars.
Everyone gets involved in King's Day, even the canals are filled up with brightly decorated boats, and revellers wearing orange and partying with the rest of the crowd on the bridges and walkways.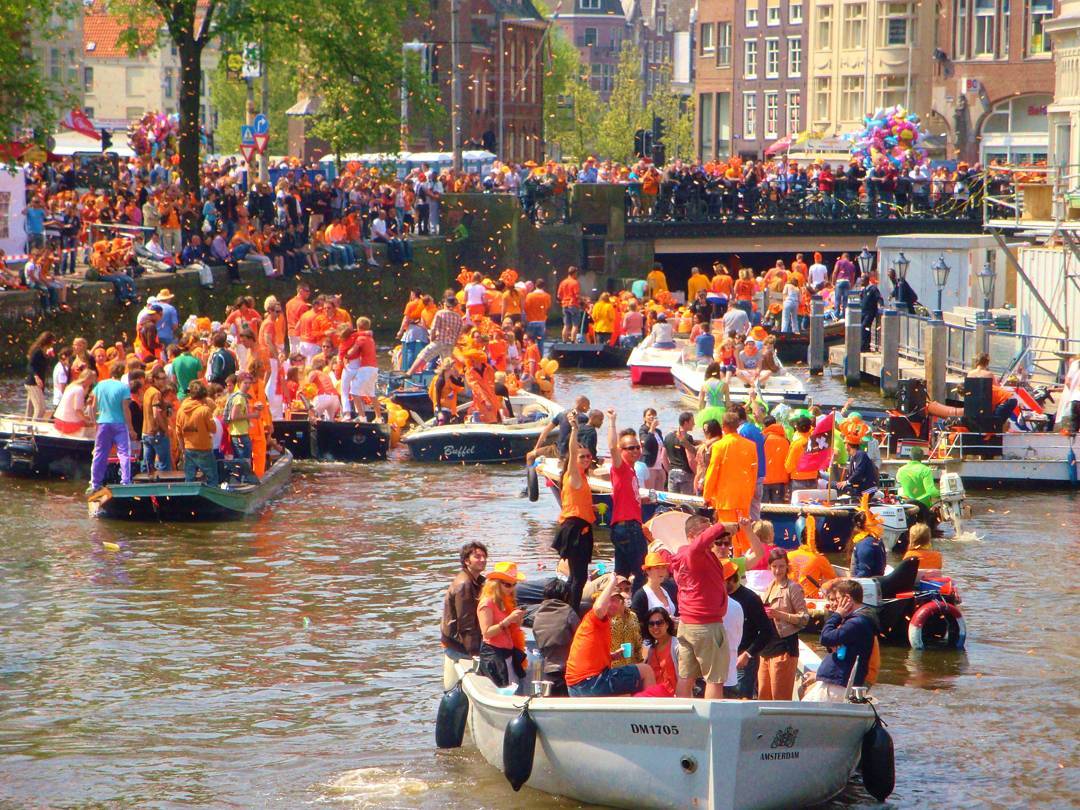 Top Tips for the King's Day festival
Remember to:
Agree on meeting points with your friends, as you're bound to become separate
Try a Tompouce at least once
Don't overdo it the night before the main event
If you're on a boat, keep your eyes open for the plasboot (or pee boat)
Wear comfortable shoes – you'll be doing a lot of walking
Forget about:
Being in a rush – with all of the crowds, you won't be going anywhere very quickly
Visiting other attractions and most museums on King's Day – they'll be closed
With Flight Centre's Youth Adventure you can party like a rock star in Amsterdam with one of our amazing Busabout tours. So, check it out and contact us today to find out more.