It's 2019 and we're officially over resolutions. At least the regular kind…
Who needs to start the year with a set of obligations they're only half-heartedly into?
This year, we challenge you to think less about what you're supposed to do and more about what you want to do – the experiences that leave a lasting memory.
Whether it's sundowners on a tropical beach or finally choosing to go on that trip you've always dreamed of, it's time to focus on the moments that matter.
Need some inspiration? Check out our list below of awesome travel experiences to enjoy in 2019: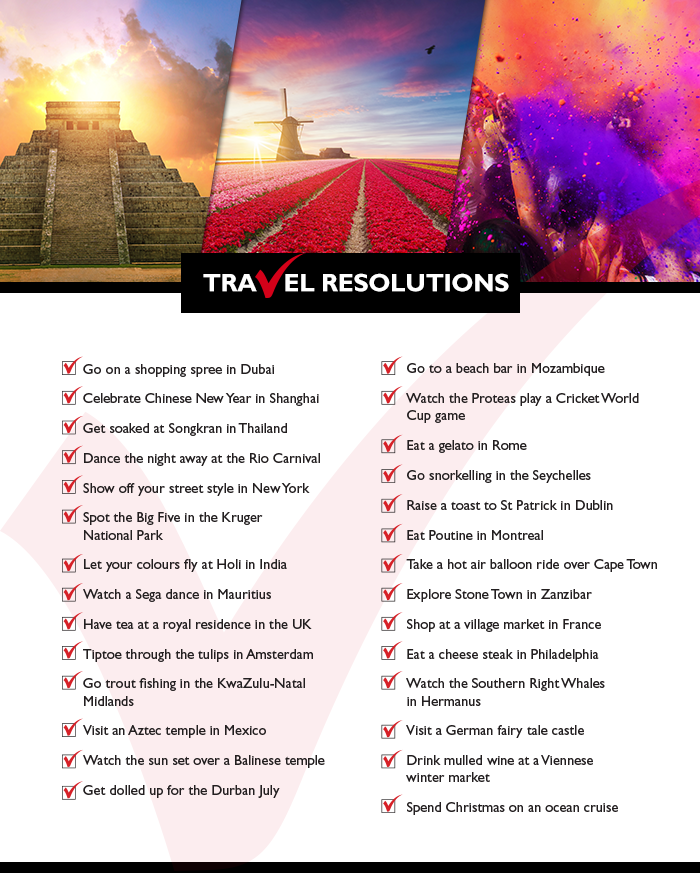 Other Travel Articles You Might Like...