Since our blogs' name is Flight Centre | Travel Tips, it only made sense that we add some "travel tips" to our blog post.   These are just general tips to make your travelling experience a 'breeze' but they might be a little hard for the ladies to practice.
Whether you are flying local or international, it's always best to pack light.  Why?
If you are travelling for a shopping experience, you might not fit everything in your bag,
You will avoid those long queues for your luggage at the airport baggage carousel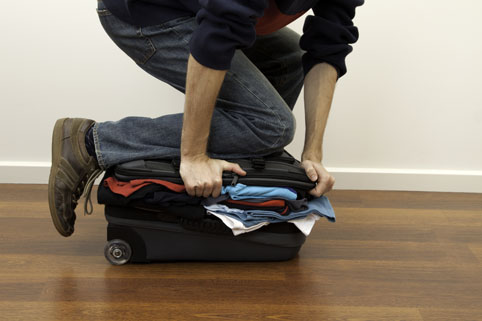 On my trip to Australia, Brisbane in February 2011, I wore silver bangles and going through the security gates was always a mission.I know we all want to look hot and fancy even when travelling, err; you might want to hold back on the metal jewelry or anything very fancy.   I had to take them off every time, because they would set off the alarm at the gate.
If you have special needs and have forgotten to mention this whilst you were making your booking, my advice? Get to the airport earlier than anticipated.
The earlier you arrive at the check-in desk the better, ask any of the airport stuff members to direct you to the relevant person who'll assist you with your special needs.  All you have to do is ask, do not be shy, do it!
Next, use the technology available to you – check in online!  If you don't know how, ask your travel agent, the airline staff, your kids, one of them is bound to know how. Why you ask?
You'll get to use the extra time doing what you want before your flight (do I hear 'duty free shopping'?)
De-clutter that bag
If you are travelling international, going through customs will much less of a hassle.  The last thing you want is to be called aside, and have all eyes on you;
Security at a domestic level has also been 'beefed' up – so save yourself the trouble and just have only the necessities with you, e.g.:  Your ID or passport, boarding ticket, cash (if you're using a low cost carrier)
These are just basic tips – do not hesitate to ask if you have anything in particular that you are concerned about.  Hey, we all just want a pleasant travelling experience. Do you have any top travel tips that you want to share? Post them on our blog and tell the world.