What could be better than escaping the winter chill and spending a few lazy days on a warm Mauritian beach in front of your luxury hotel? The answer includes a holiday of discovery, excitement, and filled with hidden secrets that only the locals will know about. So read on and find out how you can experience Mauritius like a local with all of its magnificent and lesser known beaches, delicious street food, local shopping experiences and so much more.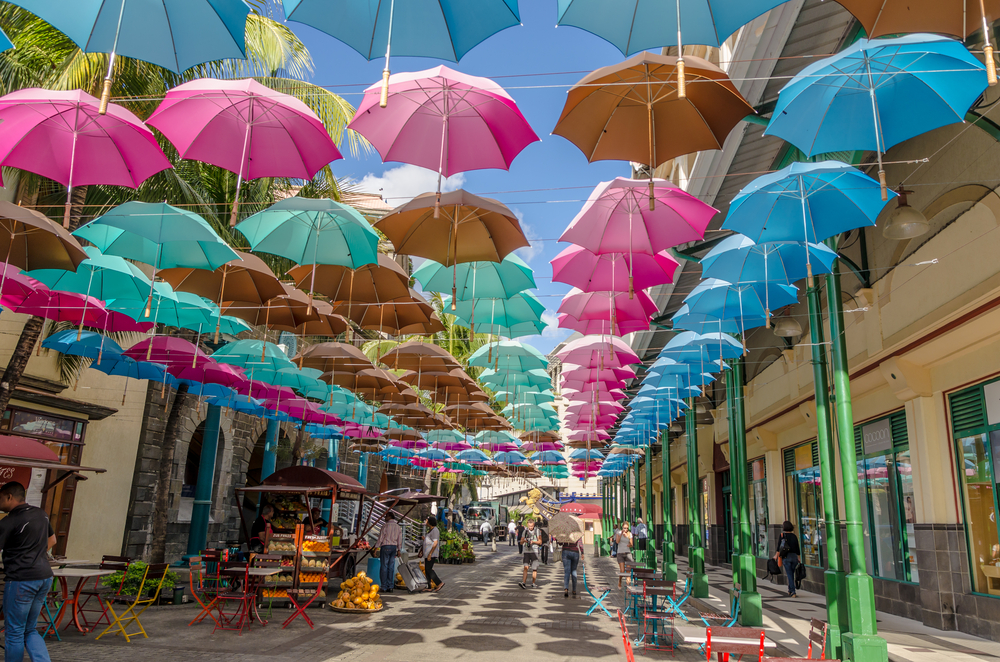 Hidden beaches
Most of the beaches you find in Mauritius are guarded from the sea by lengthy coral reefs. Many have powdery white sand with clear turquoise water, but many are also frequented by thousands of visitors throughout the year. Don't despair because there are plenty of secluded, peaceful spots for you to visit if you are willing to get off the beaten track and do a little research. Some of these beaches, which are also some of the islands most exquisite, include: Trou d'Eau Douce, Riambel Beach, and Le Morne, to name a few.
Food fit for the locals
If you want a real taste of what Mauritius is all about, step onto the streets of the villages and towns surrounding your hotel and taste the delights of the island by sampling the variety of street food on offer. Food is linked so closely with culture and is often one of their defining aspects. The dishes you find abroad compliment an overseas trip and add to the overall experience by letting you in on the secrets of the place you are visiting. Stop by a street vendor's stall and discover the spices and complimentary flavours, the unique produce and the colourful ingredients that make up Mauritian street food. You'll love the flavours of a spicy pineapple on a hot day, the aroma and taste of a Dhal Puri, or the delightful flavours and Mauritian authenticity of a seafood creole curry.
Where the locals shop
As with any country that relies heavily on tourism for an income, Mauritius has loads of markets and bazaars made up of hundreds of shops and stalls all tightly compressed together. There are also a number of shopping centres, some old and others more contemporary. Some of the less frequented shopping hotspots by visitors include the small town of Qautre Bornes with its delightful markets on Tuesday's and Sunday's. Many locals frequent the Orchard Centre which is an older shopping centre, and where you will find everything from motor-bikes to lingerie and authentic Indian clothing. Although a shopping hotspot for visitors and locals alike, you could visit Goodlands where you will find anything and everything being sold. Tuesday's and Friday's are when you should visit for clothing deals, and on Wednesday's and Saturday's you will be blown away by the amazing fresh produce on offer.
The Mauritian road less travelled
It's easy to fall into the 'tourist trap' of only visiting the places promoted on the travel brochures, but Mauritius really has so much more to offer if you have the urge to explore. Simply chat to some locals and the staff at your hotel, and within no time you will be exploring a different side to Mauritius that you never thought existed. Small villages, extinct volcanoes, beautiful beaches, breath-taking waterfalls and so many more attractions are at your fingertips and waiting to be visited. Some of these lesser-known places to find include: Rochester Falls, Trou aux Cerfs, and Maconde.
The island paradise of Mauritius is visited by thousands of people every year and many of its highlights are praised and spoken of long after the visitors have returned home. However, this gem in the Indian Ocean has so much more to offer those with an adventurous spirit than meets the eye. All it takes is a little know-how and a few conversations with the locals. Within no time you will be in awe of everything that the island of Mauritius has to offer. So speak to your Flight Centre consultant today to find out more about getting to Mauritius and living it up like a local!
Other Travel Articles You Might Like...