When Keba heard she'd won our Travel Expo Best Tweets competition, she knew she was in for an amazing holiday. Along with her mom, she set off on an unforgettable tour of Italy, courtesy of Trafalgar. In her own words, here's how Keba's great Italian adventure went down.
Hi, my name is Keba - first time blogger. I recently got to embark on the trip of a lifetime – a tour to Northern Italy, including Cinque Terre – with Flight Centre. Before I set off, Flight Centre's Product & Marketing Campaign Manager Sara Park helped me put my trip together and informed me on what I could expect. But man, I had no idea about the friendships that I would make and the beauty I would see.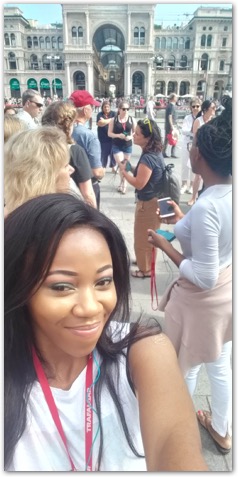 Day 1:
Let's skip right to arriving Milan. It was summer in Europe so melting hot is the best way to describe how my mother and I felt when we touched down in Linate airport. We had just left cold wintery SA and it felt like we were dipped into lava.
We started our day by settling down in our first hotel, Holiday Inn Garibaldi, before meeting our Travel Director Laura Pettirossi and our fellow travel tour group of about 30 people. We had a mixed group of Australians and New Zealanders, but America took the cup for most people - I am really glad because they were so entertaining. We had one couple from Springs in South Africa, which I only realised this when they started speaking Afrikaans. It meant that all four of us could gossip!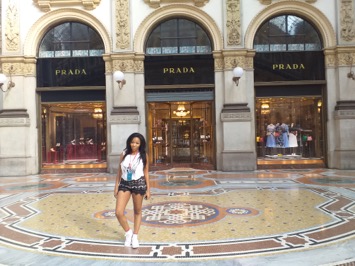 Day 2:
Milan is the city of fashion and all things gold, literally! We headed straight for the famous Duomo – a silver sparkling church with spikes everywhere that is actually pink – limestone pink to be exact – as well as shades of orange and creams. When you stand far away or look at the pictures on Instagram, it looks silver or cream.
Let's talk about Galleria Vittorio Emanuele II. I remember watching YouTube videos two years before my trip drooling over the flagship fashion stores. If you ever want to enter those famous name brand stores, you have to look like a million bucks, so carry high heels in your bag, or they won't let you in.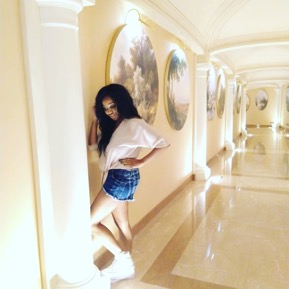 Day 3:
Our bus left Milan and arrived at Villa Taranto Botanical Gardens. It was drizzling lightly but the backdrop of the clouds on the mountain was breathtaking. We all saw beautiful arrangements of flowers and plants along our walk while cuddling each other under our umbrellas.
We then arrived in Baveno. Simplon Grand Dino was our best hotel out of all hotels. I felt like Marie Antoinette – finally all those history books in high school came to life. By then, I had also realised that all men in Italy are good looking, not just in the main cities.
We walked a lot on the tour, so I'd suggest carrying comfortable shoes or cute running tekkies. By day three, your legs will start to take shape – calves of steel are coming your way.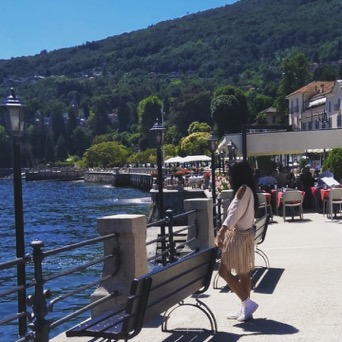 Day 4:
We had an option of having a free day or join the optional experiences. My mother and I chose to have a free day, while the rest of our tour family went on the Alpine Train Discovery. They said it was amazing, which tells me that optional experiences are definitely a must.
My mother made the best of the day we had. We bought goodies that we have never tasted but we knew they were of quality: biscuits, chocolates, hot chocolate, milk, wine, fruits, crisps and many more things. Then we walked to the wonderful view by the lake, before settling down for Aperitivo. Basically, Aperitivo is a pre-dinner drink meant to prepare your palate for dinner - a moment to wine down. We had the famous Aperol Spritz with a small snack; by then we felt Italian.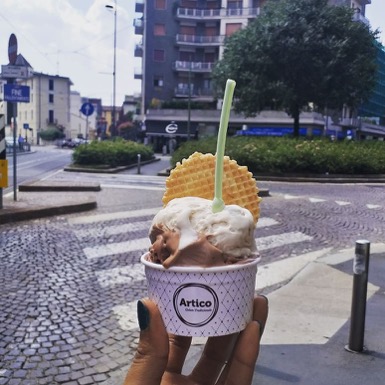 Day 5:
We left Baveno and said hello to Genoa for the afternoon. We did a small walking tour with a different local specialist - each city had its own tour guide who knows the place extremely well. In Genoa we saw one of the first banks that still had its renaissance feel and look. We then had some free time to shop and have lunch. By evening, we landed in Viareggio - very beachy, lots of half-naked tanning locals minding their own business. By now, we were eating bouts of gelato - this ice-cream devilishly amazing!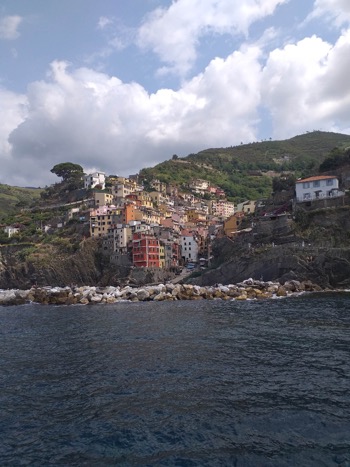 Day 6:
We headed to one of the most famous UNESCO sites, Cinque Terre. It's made up of five islands - Cinque means five and Terre means land. Our group hopped on a mini ship and went island to island. We got a full view of the houses that are pink, red, orange and yellow – just beautiful, breathtaking pastel colors. It's hard to believe that musician John Legend was there on holiday a week before us – we just missed him! But no worries, the locals entertained us with their beautiful voices. That's what we came for after all, to see how Italians show off their amazing country.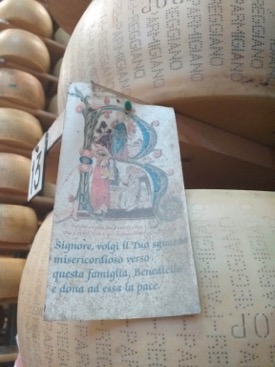 Day 7:
Off we went to see how cheese and Parma ham is made in Langhirano. The locals take time in making sure that their products are the best in the world and it can take two years or more to make sure you get the best flavour. I mean, hey, Rome wasn't built in a day and neither is great cheese and ham! We got to have a taste and there are no words to describe how good it was…
By night time, we reached Parma, but get this, the sun only sets at around 10pm. It takes a while for your brain to get used to but it means a longer day and more things to do.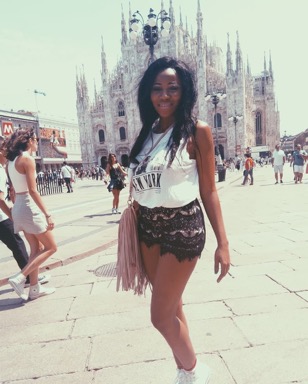 Day 8:
We met our final local specialist in Parma. She was originally born in the US but has been living there for 40 years. I can understand why she moved to Italy, every part is gob-smacking. Just imagine – you get married to an Italian man, drink amazing fine wine, have freshly baked croissants for breakfast, and enjoy a variety of cheeses. What more could a girl ask for?
After daydreaming, it was time to head back to Milan. Reality hit us that our tour family was going to break apart. By now, Laura was our 'Mama' – she looked after us so well and made sure we were a family. I made friends and promised we would visit each in future.
Ciao Laura, new moms and dads, brothers and sisters and our favorite bus driver, Fabio.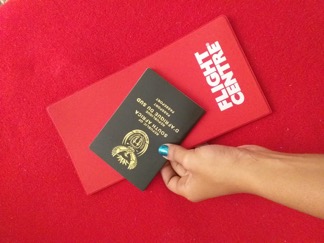 Day 9:
By the last day, you don't want to see pizza ever again and you're actually missing food from home. But one thing you definitely miss when you're home is the public transport. Oh, and the smell of bakeries everywhere!
This trip was absolutely amazing – this blog doesn't do it justice. You have to see it to believe it.
A big thank you to the Flight Centre family for letting me tick this experience off my bucket list. Two years of visualising coming to Italy came true. Never give up on your dreams as you never know when that door might just open.