Whether it's a bus tour through Europe, or an island hopping tour of the Greek Islands, you can sit back and relax in the knowledge that everything is arranged for you, and that you have a knowledgeable and friendly guide on hand to enhance the experience. The choice is yours when it comes to tour holidays; they're flexible, easy going and loads of fun.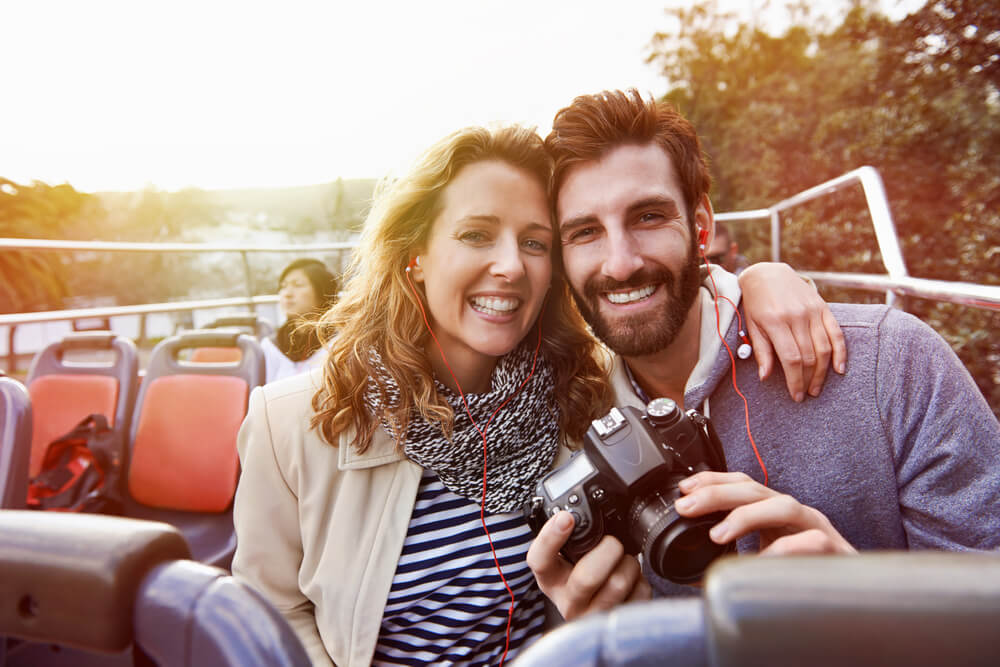 Convenience and peace of mind with a tour
It can be a great experience to plan your travel route and decide where you want to go, and how you want to get there, but as soon as you start getting into the details, you realise that you need to book bus or train tickets, accommodation, find out what the best attractions are, and then try and put it all together.
You'll always have those nagging thoughts in the back of your mind, ''I hope the hotel is a good one,'' or "I wonder if there is something better we should be seeing.'' All you have to do is decide which country to visit, book your tour and then relax with peace of mind that Flight Centre has it all covered.
On a tour you'll see more, do more, and learn more
With a tour, you have the insider information on the destinations you will visit. Your guide will tell you things like the best places to eat, where the quieter beaches are, or which day tours are the best.
The guides are also very knowledgeable of the areas you visit, which means that you can find out information on the attractions, stories and cultures that you otherwise wouldn't have found out about on your own.
Meet people from around the world
Tours are enjoyed by people all around the world and you are bound to meet interesting people from wonderful backgrounds and could potentially make lifelong friends whilst enjoying the scenery on your tour. One of the best aspects of travelling is meeting new people, and with a tour, you will not only experience the local cultures of the places you visit, but of the other tourers you travel with as well.
Your holiday is taken care of with a tour
When you choose to go on a tour holiday, all you have to do is decide where you want to go and what you would like to do. The tour operators then take over and ensure that you have the time of your life. Whether it's a bus tour, a sailing tour, a winelands tour of France, or an adventure tour in the Arctic, the choice is yours.
Tours for everyone
Flight Centre can arrange just about any type of tour, from extensive tours that last for weeks, to shorter tours that last a few days, and even day tours of the destinations you would like to visit. So if you feel that you're doing a 5 day tour in Europe and that you may as well make the most of your time on the European continent, why not arrange a few more day tours to experience it all?
If you would like, you could even group a few different tours together, to make one long and memorable touring holiday to your dream destination.
When you choose to take a touring holiday, you can be sure that you will experience, see and do more than if you went at it alone. Not only is it a convenient way to travel and explore, but you will most likely save a bit of money too. Take the hassle and admin out of arranging a holiday, and speak to Flight Centre for all of your touring needs!
Other Travel Articles You Might Like...