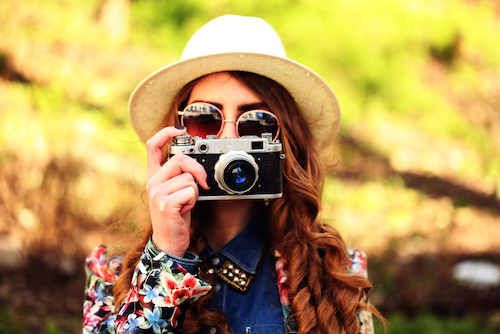 Remember how good it felt to wake up without the help of an alarm clock, or how liberating it was to put your cell phone away for the week? Hopefully the pas December holidays were like that for you! If you were among those who could not go away over December, Flight Centre's Red Label Holidays can help you find the perfect weekend getaway. On the other hand, even if you did go away, a weekend away is a must as often as possible. From the Drakensberg to Cape Town, the choice is yours with added value and benefits
Delightful Drakensberg
There's a special feeling you get as you approach your destination and wind your way into the mountains of the Drakensberg. There's a sense of peace and awe as the majestic mountains tower high above you, and the Lowveld stretches out for miles below you and reaches for the horizon. Alpine Heath in the Northern Berg is blissfully situated midway between Durban and Joburg, making it a very convenient weekend getaway. The 4 star resort is perfectly situated for you to enjoy a range of relaxing or exciting mountain activities, from fishing to horse riding, hiking and so much more.
Breath-taking beach breaks
There is nothing more refreshing or soul enriching than taking a dip in the warm Indian Ocean as the sun peaks over the distant horizon. Feel the rejuvenation of swimming in the sea, and relaxing on the beach for two full days when you enjoy a weekend's getaway to the Urban Park Hotel & Spa in Umhlanga, the Waterfront Hotel or Riverside Hotel & Spa in Durban, or the Fairmont Zimbali Resort near Ballito. Take a break and let the Indian Ocean and warm sun refresh your senses and rejuvenate your body and soul.
Beautiful bush breaks
Discover the serenity and beauty of the bush, as various species of wildlife gather at a watering hole or herds of elephant cross the road in front of your very eyes. A wildlife encounter is always a memorable occurrence and when you add in the golden colours of a Highveld sunset, you have the recipe for a memorable experience on your weekend away to the bush. Thakadu River Camp offers exceptional luxury right in the middle of a wild and untamed setting and offers the perfect weekend getaway.
The Fairest Cape
The Cape is arguably the most exquisite destination in South Africa. With mesmerising scenery where majestic mountain ranges engage with a deep blue ocean, fields of flowers come to life in spring, and a lust for life is written across the faces of the amazing people you meet, the Cape is an incredible place to visit, even if it is only for a weekend getaway. Relax and unwind at the Lagoon Beach Hotel & Spa which is a mere stone's throw away from the beach and offers perfect views of Table Mountain. Bantry Bay Luxury Suite Hotel is situated on Cape Town's Platinum Mile, offering the convenience of being close to everything that makes Cape Town a unique and exciting place to visit.
Unwind on the beach in Umhlanga or Durban with its rejuvenated promenade, savour that special moment when the sun beams through the clouds over the Drakensberg Mountains, discover the soul of the Cape, or relax in the bush with all of its peaceful serenity. Flight Centre's Red Label Holidays offer nationwide weekend getaways with added benefits. So check out these perfect weekend getaway opportunities and contact your Flight Centre Consultant today to find out more!