Read Time:
3.34 mins

Wherever you go in this amazing rainbow country of ours, you'll always find great grub. And with so many colourful cultures, you'll have your choice of cuisines too. Take a look at our list of top spots you don't want to miss if you're in the area.
Get fresh on the West Coast
The Cape West Coast is all about fresh seafood, great wine and home-cooked goodness. Kick back with a bowl of something tasty and a glass of chilled wine as you watch the waves crash against the shore.
Don't miss: Die Strandloper
It doesn't get much fresher than this. Head to this open-air restaurant with the sun on your face and the sand under your feet. Lounging at the edge of Langebaan Lagoon, this laidback eatery serves paella potjies, braid snoek, fresh mussels and more local favourites – all cooked on an open fire and served al fresco. Pop in for a lazy lunch at 12 and snack on multiple courses until late afternoon.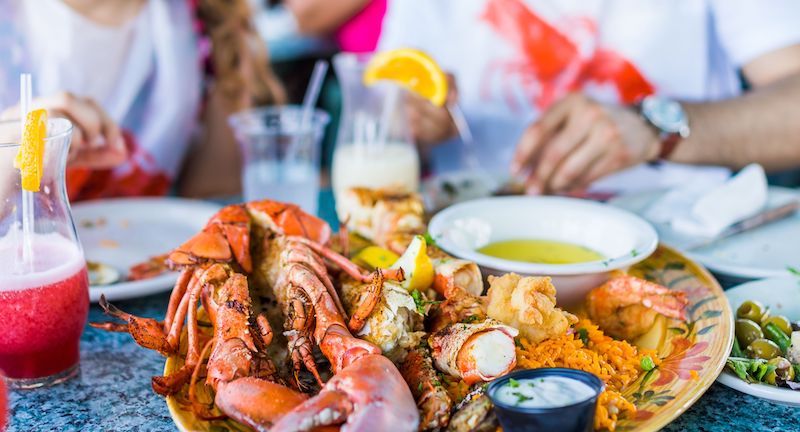 Try a taste of traditional SA in the Little Karoo
Lamb, ostrich, potjies and braaivleis – carnivores won't be able to get enough of the Little Karoo. But that's not all this little pocket of the Western Cape has to offer. Koeksisters, roosterkoek, waterblommetjie bredie and all those real SA treats are on the menu too.
Don't miss: R62 ­
Run by home-grown chef Beate Joubert, R62 serves up traditional South African fare that captures all the rich flavours and local ingredients the Little Karoo has to offer. Think mielie fritters, grass-fed beef burgers, home-made tomato sauce and fresh herbs straight from the garden. Then wash it all down with a selection of local Joubert-Tradauw wines.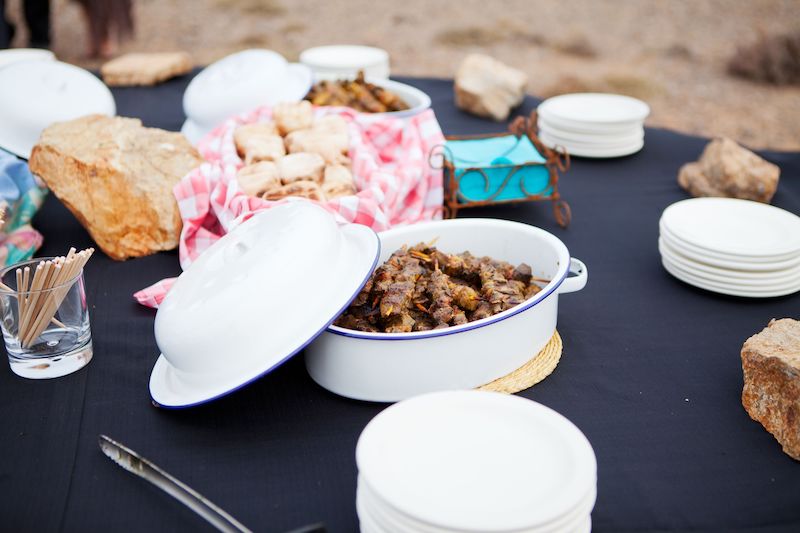 Get it all along the Garden Route
From Knysna and Plettenberg Bay to Sedgefield, Wilderness and all the quaint little towns in between, the Garden Route has something to satisfy every craving. Pop into cute little coffee shops for a slice of home-baked melktert. Snack on a pizza with a stunning seaside view. And stop over for a spot of wine and cheese tasting along the way.
Don't miss: Bramon Restaurant
Located in Plettenberg Bay, Bramon Restaurant is the perfect stopover on your Garden Route meander. Tuck into a smorgasbord of tapas perfect for sharing with each plate featuring the best of local produce. Sample freshly baked bread with a pear, nut and blue cheese salad. Springbok carpaccio, bobotie and creamy mussels are also on the menu. For a really special experience, be sure to book a table outside amidst the vineyards.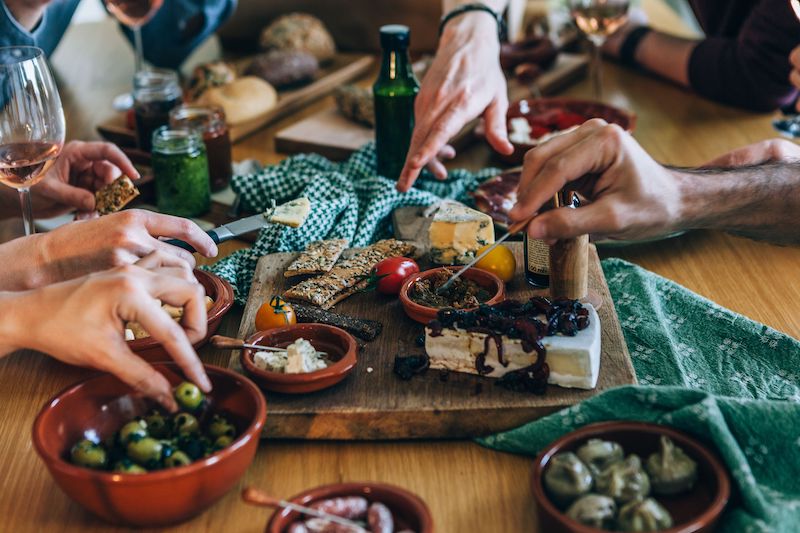 Savour the finer things in life in the Cape Winelands
Renowned for its elegant eateries and excellent wines, the Cape Town Wine Route is the perfect destination to splash out on something sumptuous. Enjoy haute cuisine with a local twist or settle down for a relaxing picnic with a glass or two of the Cape's finest vintages.
Don't miss: The Werf
For an unforgettable treat, swing by The Werf at Boschendal in Franschhoek. With its unique plaas-chic style, this classy restaurant serves innovative country dishes dreamed up by Chef Christiaan Campbell – known for his love of old-school cooking methods mixed with modern flare. Grab one of their gourmet picnic baskets for a feast under ancient oak trees on the lawn.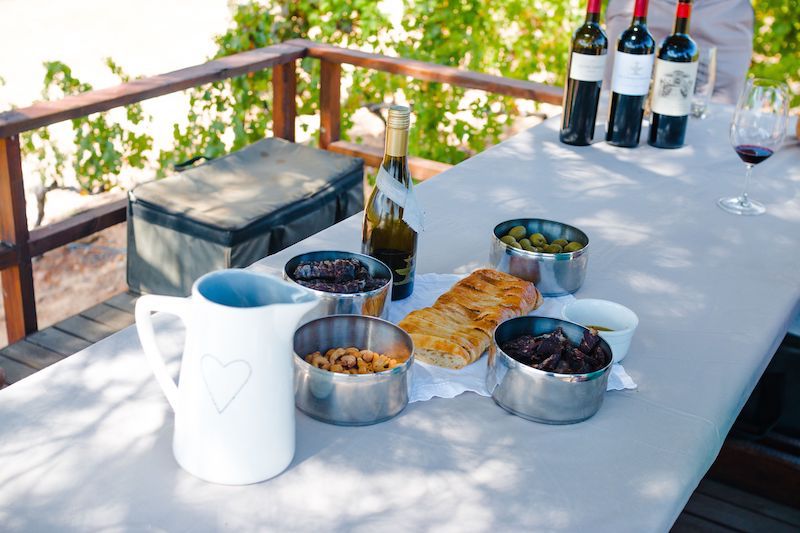 Do something daring in Cape Town
The cosmopolitan Mother City has no shortage of trendy restaurants, eclectic eateries and uber-cool pubs. You'll find just about every type of cuisine from around the world, with a few fancy twists thrown in for good measure.
Don't miss: The Test Kitchen
One meal at this mind-blowing restaurants and you'll know why it's the multi-winner of Cape Town's Best Restaurant award. Featuring a phenomenal 21-course tasting menu of boundary-pushing dishes, it's little wonder you need to book at least 3 months in advance to snag a seat here. Based on the glowing reviews from all over the worlds, it's well worth the wait.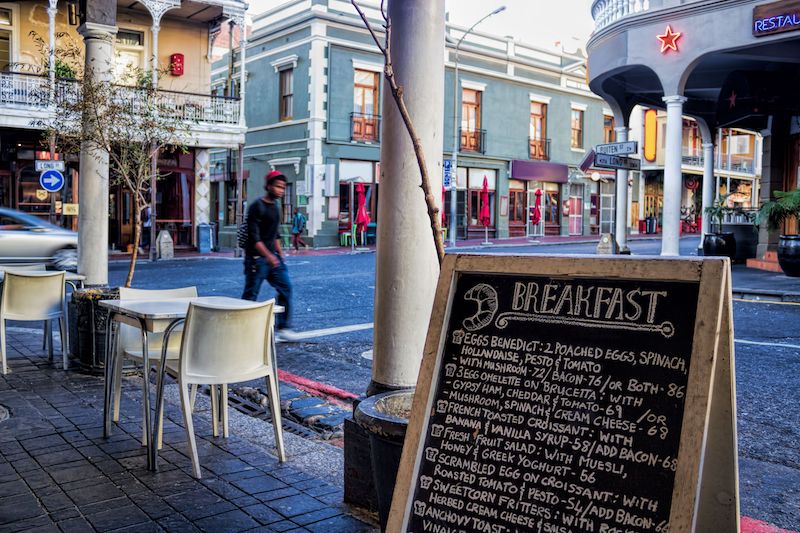 Spice things up in Durban
No trip to KZN is complete without sampling an authentic Indian curry or two. Challenge your taste buds to the spicy stuff in Durban, then quench your thirst with an ice-cold beer as you drink in the spectacular sea views. The Midlands is well worth a mention too, with their many quaint towns and artsy spots to enjoy some local fare.
Don't miss: Mali's Indian Restaurant
Serving toe-curlingly delicious tandooris, curries, rotis, kebabs and more, Mali's is a true Indian taste sensation. Family run and influenced by both Northern and Southern Indian flavours, this venue is sure to scratch your itch for authentic Indian food.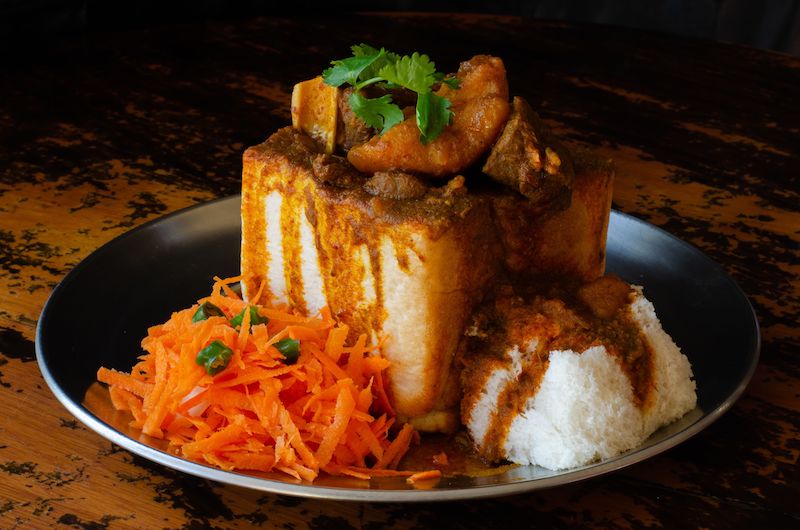 Feel the vibe in Soweto
Former home to SA legends Nelson Mandela and Desmond Tutu, Soweto serves up heritage and history by the bucket load. Explore the many museums and heritage sites, pop into a lively shebeen for a beer or three, then head to one of the many trendy restaurants around town for a taste of local flavour.
Don't miss: Restaurant Vilakazi
Located in and named after the most famous street in Soweto, this vibey restaurant is all about local SA flavour with a modern twist. Try the popular oxtail stew, mogodu and samp. Then stick around for a drink in the evening when the sun goes down and the music gets turned up.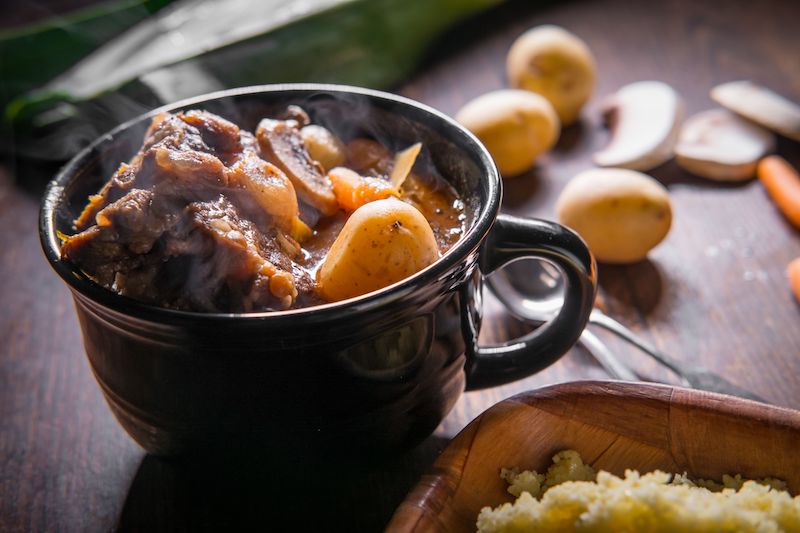 Other Travel Articles You Might Like...