Flight Centre city break holidays offer exceptional opportunities to discover the hidden treasures of some of the most diverse and beautiful cities in the world. By adding a city tour to your Flight Centre city break, you can experience the intricacies, fascinating stories and unique aspects, which give a city its character and soul.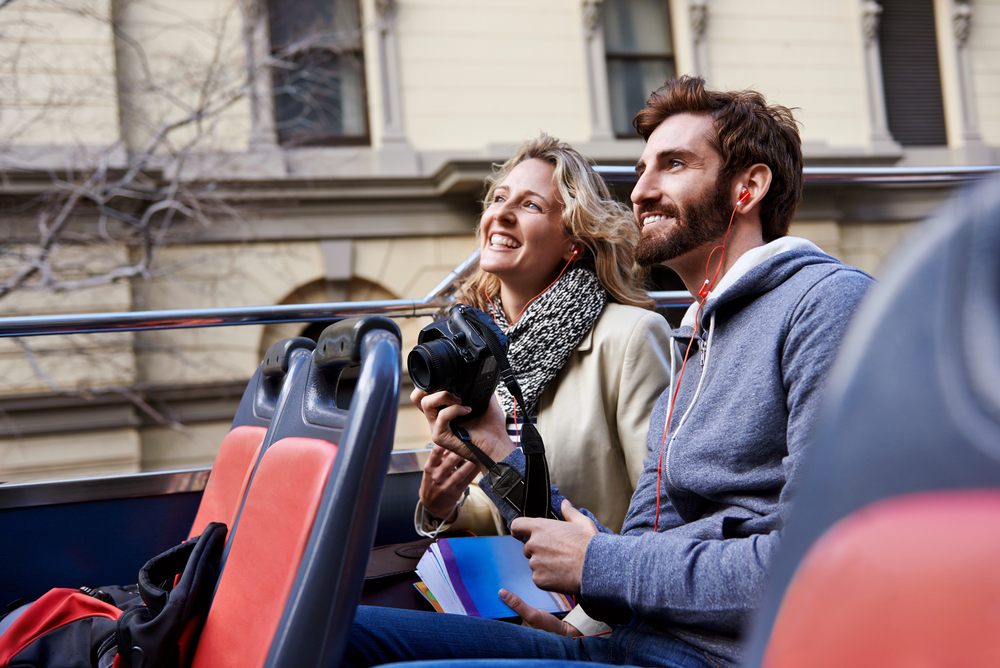 Tour Bangkok
Bangkok is a colourful city with a pulsing energy that makes you want to experience more and more. With its beautiful temples being towered over by modern skyscrapers, bustling foot-traffic that flows like a river and endless stream of seemingly chaotic traffic, Bangkok is a world of contrasts. On the one hand you can experience the historic culture of the city by visiting the famous riverside temple of Wat Arun, or enjoy a little contemporary retail therapy at the Terminal 21 shopping complex. If you're looking for a more authentic Bangkok shopping experience, you'll definitely want to visit the floating markets, which are frequented by locals and visitors alike. Visit the Bangkok Noi district for fantastic canals, museums and cultural experiences, or Yaowarat rd. for delicious seafood.
London stopover
London is one of the most cosmopolitan cities in the world and offers its visitors an exciting experience filled with fascinating museums, beautiful parks, art galleries, famous landmarks and more. With a city sightseeing tour you can experience the modern highlights like the London Eye, Sea Life London Aquarium, and modern architectural wonders like the 'Gherkin' building. Visit famous landmarks like London Bridge, Piccadilly Circus, Covent Garden and more - all in one day.
Touring New York
The city that never sleeps is at the top of most people's bucket lists, and for good reason. With its towering sky-scrapers, the bright lights of Times Square, streams and streams of yellow taxi cabs, the scenic Central Park and famous landmarks like the Statue of Liberty, Broadway, Brooklyn Bridge, China Town and more, it would take weeks to explore the entire city. Although the city never sleeps, you can still catch 40 winks as there are various tours which you can choose from to ensure that you see and do all the things you've ever wanted to do in the big apple.
A tour of beautiful Barcelona
Discover the beauty, culture and attractions of this age-old Spanish city. With its unique and fascinating architecture from Antoni Gaudi, delightful beach front restaurants, breath-taking cathedrals, art galleries and museums which include works by Picasso, Barcelona is a city you will want to explore from top to toe!
Cape Town quick tours
Cape Town is world renowned as one of the most beautiful and attractive cities on the planet. With its eye-catching scenery where mountains tower over the ocean, world class beaches, fantastic restaurants and hints of the city's history, evident in its architecture, Cape Town is truly a world class city. Explore Robben Island, visit natural attractions like Table Mountain, Cape Point and Boulder Beach, or pick up a bargain at any of the vibrant street markets. A city tour of Cape Town is a definite must for any visitor to this beautiful part of the world.
Immerse yourself into the beating, pulsing heart of cities like picturesque Cape Town, bustling Bangkok, historical London, vibrant New York, and scenic Barcelona with a city tour. Flight Centre offer great deals to these and many more cities around the world. So speak to your Flight Centre Consultant today and discover more about the world's cities and all they have to offer!
Other Travel Articles You Might Like...