Whether you are looking to make a big dent in your credit card or just browsing for the latest trends, London is a shopper's paradise.  Here you can work your way through department stores, internationally recognised designer shops and more. It's all just waiting to be explored.
Jewellery Shopping
Brands such as Tiffany & Co and Bulgari have made their mark on the luxury shopping streets of Mayfair, London.  If you want to splurge on something special & unique, be sure to make a pit stop there.  On the other hand if want something with a much lower price tag, then Hatton Garden in Holborn, London will whisk you away with choice in price & jewellery. Hatton Garden has over 50 jewellers offering everything from exclusive antique stones to modern pieces that may not require a second bond from the bank to purchase them.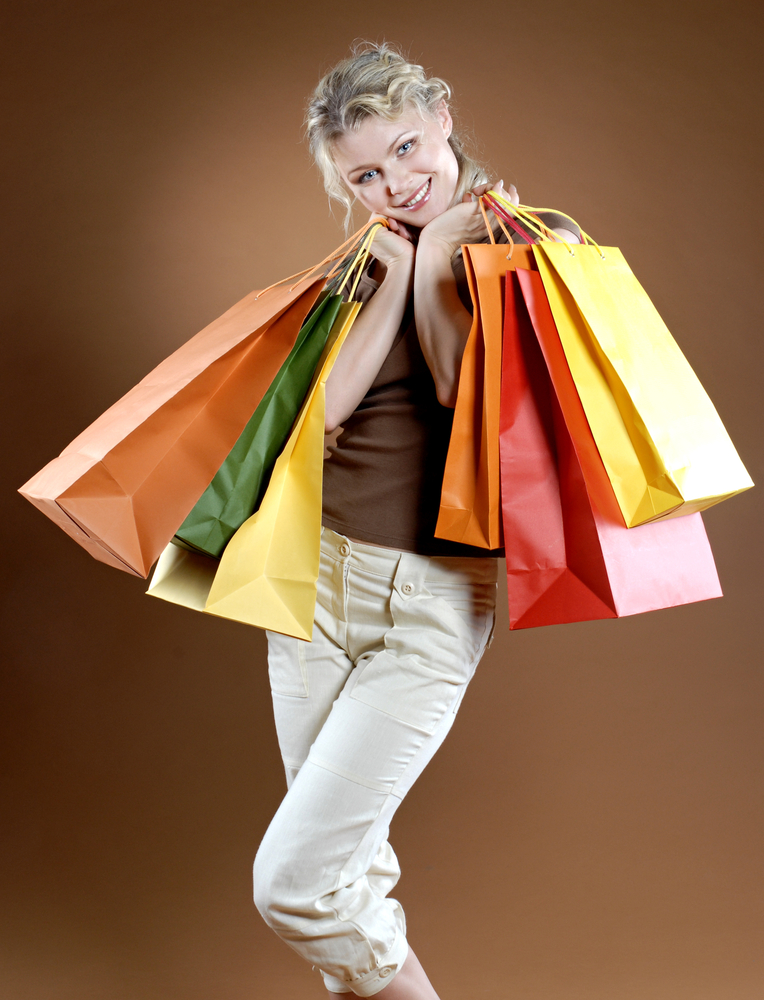 Department Stores not to be missed
What I love about department stores in London is that majority of them are kitted out with top notch restaurants and bars.
This extra convenience provides a much needed "pick me up" whilst shopping.  Shops such as Debenhams and Harrods are quiet popular. Debenhams stocks a variety of reasonably priced ranges which include British designers popular worldwide.
What makes Debenhams more the people's choice is that they offer a free "personal shopper" service; this comes highly recommended when you're indecisive like me.
Harrods has everything all under one roof, from food to furniture and fashion.  The store is extra ordinary at night as it is illuminated by 11,500 light bulbs. A must see but wouldn't want to be paying that electricity bill.  Other popular stores include Harvey Nichols, John Lewis, the House of Fraser and loads more!
Specialist London Shops
Searching for something specific and unusual?  Then London is definitely where you want to be!  If your sense of style is somewhat quirky then you'll love Junky Styling. What makes this store special is that everything is second hand.  At Junky Styling, they take "normal" pieces of clothing and turn them into "special" clothing that not just anyone would purchase.  If you're stuck for ideas and want to transform your "normal" clothes into "special" clothes, then Junky Style is the place for you to turn your junk into gold!  The young at heart, will appreciate "The Beatles Store" on Baker Street.  Expect to find collection of Beatles related T-shirts, posters, and loads more Beatles treasures! If you are a vegan, then VX is the future for you!  VX sells anything that you can think of that is 100% vegan friendly, such as shoes, cupcakes (which actually taste divine), and milkshakes.
Budget Shopping
There's no need to settle for  the scraps when shopping on a budget. London's high street fashion can offer you the latest fashions on a budget.  Stores such as Zara (which recently opened in Sandton, South Africa too) and New Look are the stores to look out for when searching for the latest trends that won't cost you an arm and a leg.  How could I forget H&M, which is most likely to be a favourite if you have a funky yet laid back dress sense.  Other good value stores include Uniglo, TopShop and Primark. The list is virtually endless!
Whether you are thinking of a make-over, window shopping or just ready to shop till you drop, London will not disappoint!
Ready to take over London?  Then send us an email & we'll contact you within one working day. Or if you're in a rush and are ready to book, call us on 0860 400 727 and one of our friendly travel experts will happily assist you.
Happy Travels!