Take the hassle out of travel and organise your trip through a Travel Expert. Not only is this easier but Travel Expert's have the best recommendations.
Tour for sure!
Tours often include transport, meals, excursions and more. This leaves less for you to worry about (simply show up and enjoy).
Get travel insurance
No matter what age you are, insurance is always a good idea. Insurance ensures you won't have to worry about unexpected costs such as lost luggage, trip cancellations and so on.
Keep your documents safe
When it comes to travelling, documents are guaranteed! Keep your documents in a safe, discreet place (such as a bag with a lock).
Research roaming costs
Want to let the kids know how you're enjoying your "SKI" holiday? Make sure you've researched and prepared for roaming costs before your trip. You might find a daily email is the best form of contact rather than ongoing communication.
Save Healthcare details
This goes for your details and important numbers in the country you're visiting. Save emergency numbers on your phone and make sure your medical information is up-to-date.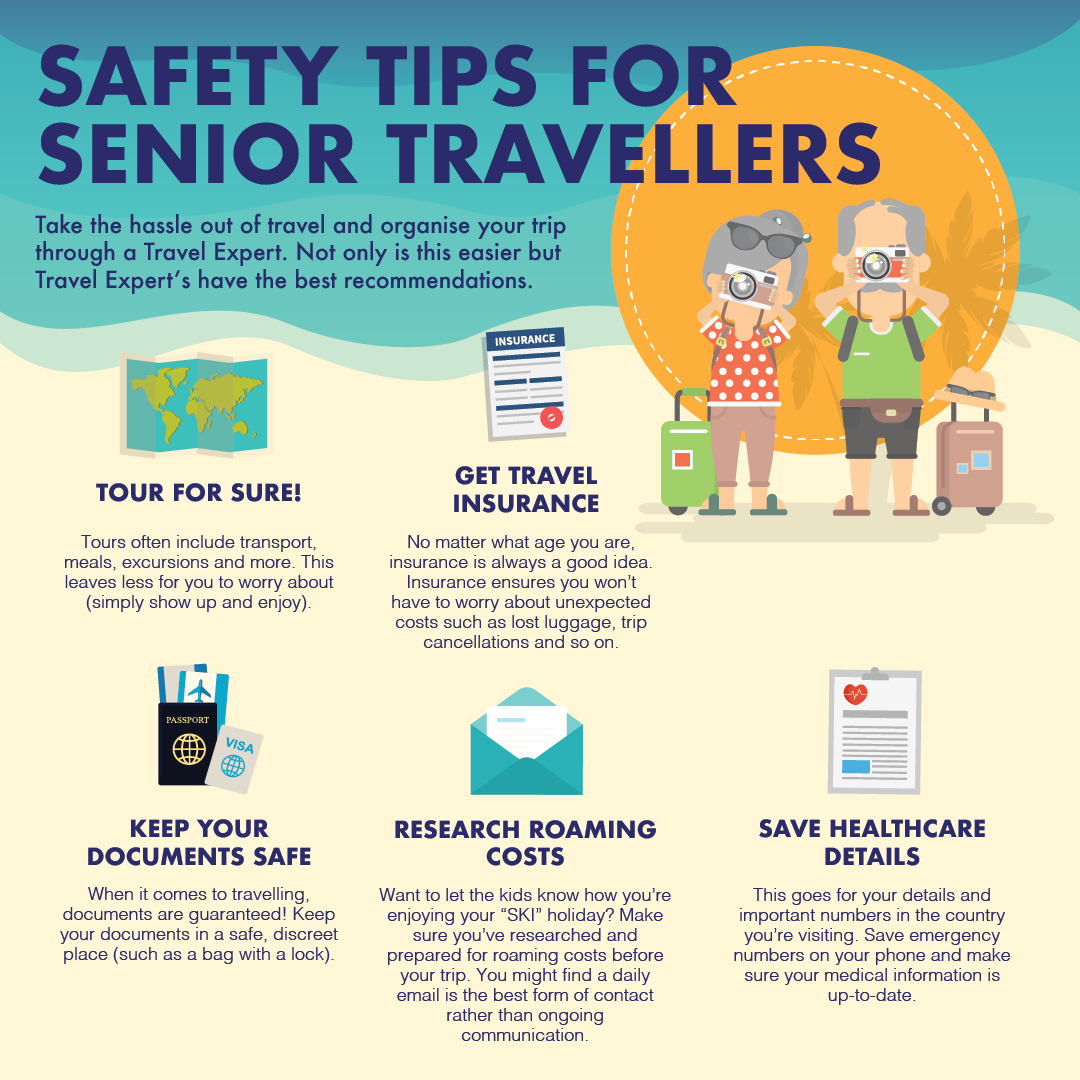 Other Travel Articles You Might Like...