Do things that go 'bump' in the night tickle your fancy? Do you have a favourite Halloween outfit tucked in the back of your cupboard? Or have you always wanted to go off and explore the Dark Side?
I've taken a look at some of the 'frightseeing' tours on Flight Centre's website that are guaranteed to send a shiver up (or down) your spine. Here are my personal favourites:
The Big Easy is often referred to as 'the most haunted city in the USA' and after a two-hour walk through the city you may be inclined to agree. New Orleans has enjoyed a colourful history that encompasses ghosts, vampires and voodoo. The tour includes a visit to a haunted bar.
Concrete Shoes on the Vegas Mob Tour
Take a two-hour tour to discover the fascinating history of Las Vegas. Made famous by colourful characters of dubious reputation (think Bugsy Siegel and Anthony 'the Ant' Spilotro) Sin City is only 75 years old but has been built on skimming, suicide, murders and general underworld activities giving rise to an interesting reputation.
Creepy Beasties in Edinburgh
Take a look at Edinburgh's dark side, including tales of witchcraft, plague and torture. Visit the dark scenes of mayhem, horrific torture murders and supernatural happenings as you walk along eerie alleyways and creepy courtyards of the old Town. Beware of the "jumper-ooters"!!!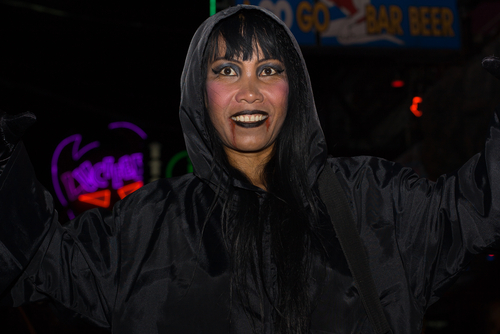 Ever wanted to ride in a haunted Cadillac hearse? Discover Sydney's bizarre and bloody past, oozing with convicts, crime scenes, sex, drugs and rock 'n roll, scandals, celebrities and much more. This "Weird Sydney" history and ghost tour is informative and will tell you everything you need to know about the famous and infamous who shaped the city.
These tours are guaranteed to leave you with some spine chilling memories. Have you done any spooky tours around the world? I'd love to hear from you if you have.