New Zealand is well known for its' gorgeous scenery of lakes, countryside, mountains and more.  Besides the beauty of it all, New Zealand also offers a wide variety adventure tours.  And one of those crazy adventure activities includes bungee jumping – only for the brave at heart.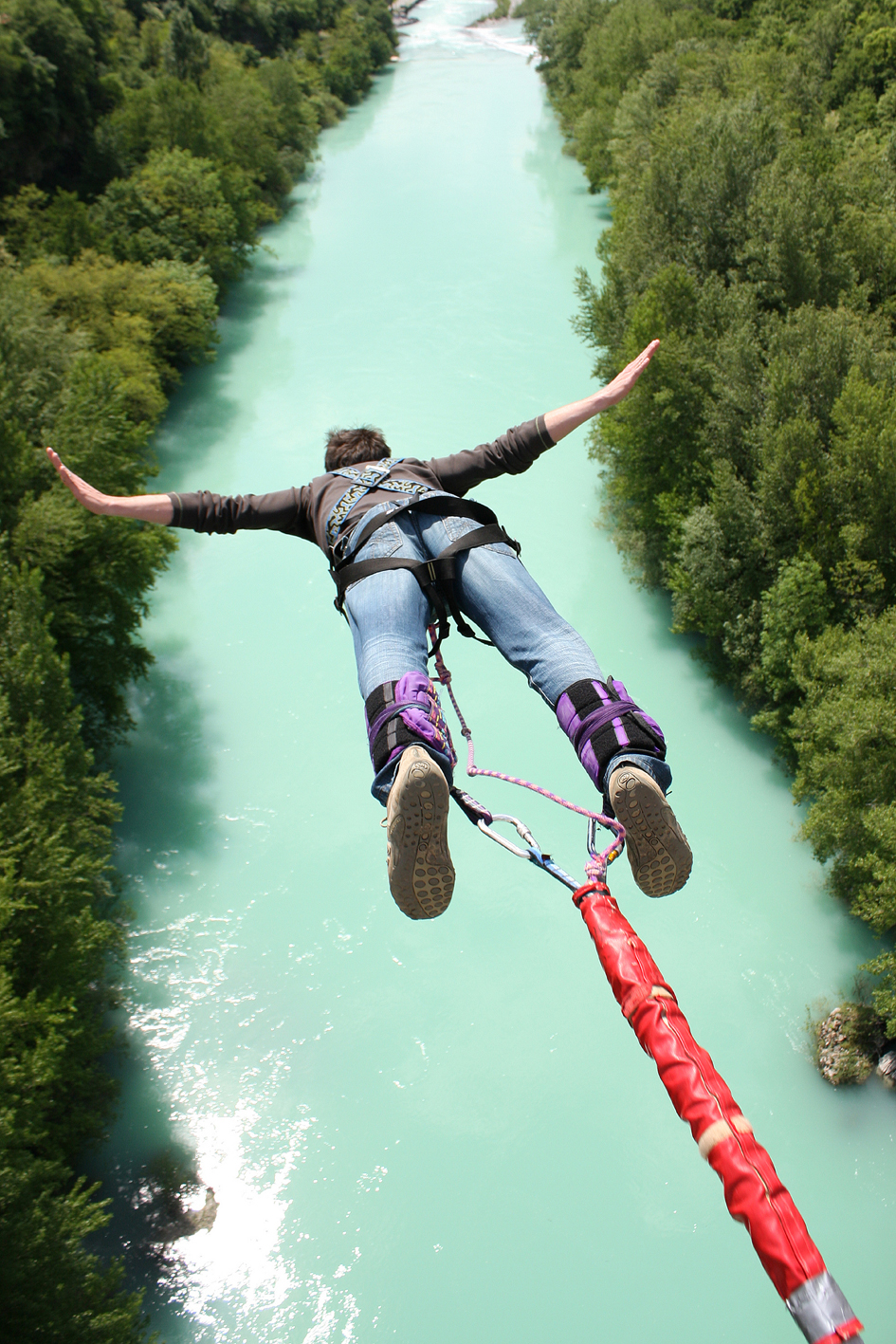 The Kawarau Bridge is where one can take that "leap of faith."   The 43m jump off Kawarau Bridge is known all around the world, it's where the founders AJ Hackett & Henry Van Ash started it all.
At Kawarau you have the option to 'bob' about the water, or touch it or be fully immersed.
If you are a REAL adrenalin junkie and want to really test your resistance, then The Nevis Arch (the world's highest swing) is the ultimate adrenaline junkie dream!
Picture being dangled above a whopping 160 m above the ground, and accelerate through the canyon up to 150kph+ whoa!  The Nevis Arch is a 300metre arc and there is nothing like it!!
What are you waiting for?  Check out our New Zealand flight & holiday specials, and contact us 0860 400 727 or send us an enquiry & we'll contact you within one working day!
Happy Travels!