As the the largest island in the Seychelles archipelago, Mahé is always a hive of activity. You're sure to be spoilt for choice when it comes to the things you've always wanted to do… and perhaps even the things you never knew you wanted to do.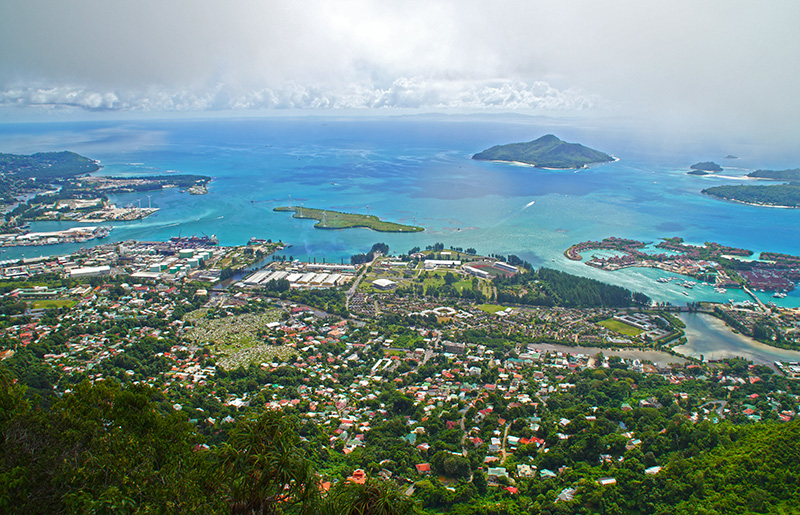 Victoria on Mahé, the world's smallest capital city
Here's a snap round-up of activities in you can look forward to in Mahé:
Ever dreamt of sharing your leisurely day of diving with the Rhincodon typus?
Also known as the Whale Shark, these large ocean mammals are believed to reach lengths of up to 12.65 metres, and rumour has it that they can weigh up to 21.5 tons.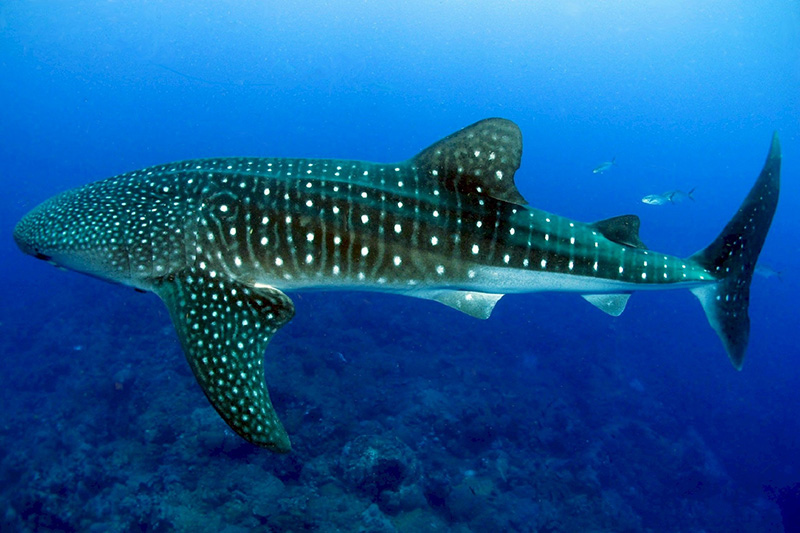 While it may sound scary and perhaps a tad dangerous, these gentle giants are not dangerous and actually enjoy human company. You will have the opportunity to catch a glimpse of them up close in Mahé.
Diving experiences can be booked through the Dive Resort Seychelles, located in the South-west of Mahé at the bay of Anse a La Mouche. The five-star PADI dive resort offers boats that will not only get you to where the giants are, but also offers a full range of PADI diving education courses that will ensure you are well prepared for your next big dive.
Have a Robinson Crusoe experience!
We've all heard of (or wished of) being stranded on an island. In Mahé, you can actually get lost on the island.
If you consider yourself somewhat of an explorer then head out to the Morne Seychellois National Park. Covering around 20% of the total land area of Mahé, the park can only be reached via marked walking trails and will provide you with the feeling of being lost on a deserted island.
The park is unique in the sense that it provides a variety of different territories. The highlights include the mangrove forests and Morne Seychellois, the highest peak in the entire Seychelles which stands at around 905 metres tall.
If you are looking to catch some spectacular views, make your way to Mission Lodge situated close to the highest point of Morne Seychellois.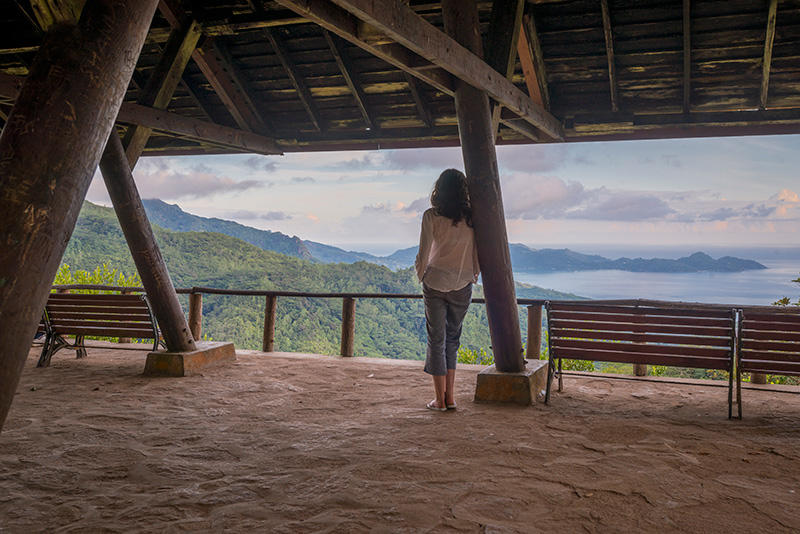 The view of Mahé from Mission Lodge
A one-stop-shop
Bustling and colourful, the many markets in Mahé will keep you occupied whether you are looking for arts and crafts, fresh produce, spices, authentic Seychellois food, clothing or just to catch some island vibes through music and dance.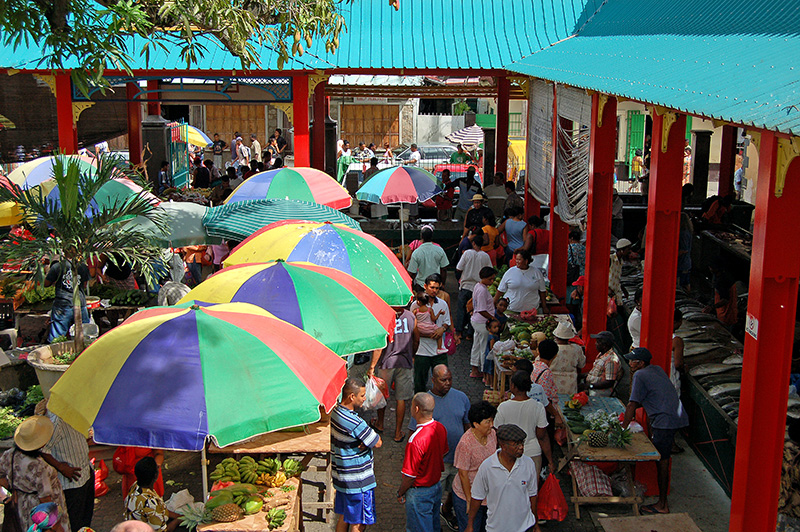 Sir Selwyn Selwyn Clarke Market
Sir Selwyn Selwyn Clarke Market, Victoria: Open daily, the market is set in the capital of Victoria. While the market is best known for its fresh produce, herbs and spices and fish, local clothing and craft boutiques are also to be found surrounding the market place.
Bazar Labrin, Beau Vallon Beach: Operating every Wednesday and each last Saturday of the month, this bazaar is open from 16h00 to 20h30 and offers anything and everything that has to do with fresh produce, fish, spices and arts and crafts. The bazaar is especially known for the barbeques serving up fresh fish, grilled breadfruit, mango salad and St Jaques banana fritters. The bazaar's atmosphere is made even more lively with the sound of live music.
Bazar Ovan, Baie Lazare: On the last Sunday of each month, Bazar Ovan is the place to go for local artefacts and fresh produce and some fun interaction with the locals through live music and dancing
Victoria Bazaar, Victoria: Yet another weekly bazaar happens in Victoria on Fridays. The Victoria Bazaar is situated next to the clock tower and offers visitors anything ranging from arts and crafts and delectable grilled fish snacks.
Giddy-up
If you are looking to explore the island of Mahe at a leisurely pace without doing all the walking yourself, then consider a horse-back riding experience.
Make your way to Utegangar Riding Centre situated on the island of Anse Cimitiere on the western coastline of Barbarons. The centre caters for all experience levels with English-speaking trainers available for beginner-riders. Solo experiences can be arranged for more experienced riders. The centre operates on advanced bookings only and is open from 08h30 in the mornings to 18h30.
Utegangar Riding Centre offers rides along the beach or through forests
A lesson in rum
Seychelles is famed for its locally produced rum. On a tour at the Takamaka Bay rum distillery you will be able to catch a glimpse into the history of the island's main distillery and try your hand at the making of top-class rum. Of course, you will be able to also sample the final product through rum tastings and you will even be able to purchase some if you like what you see - or rather - taste. The tour lasts on average around 30-40 minutes, but can be extended with a forest walk and something to eat at the on-site bar and restaurant.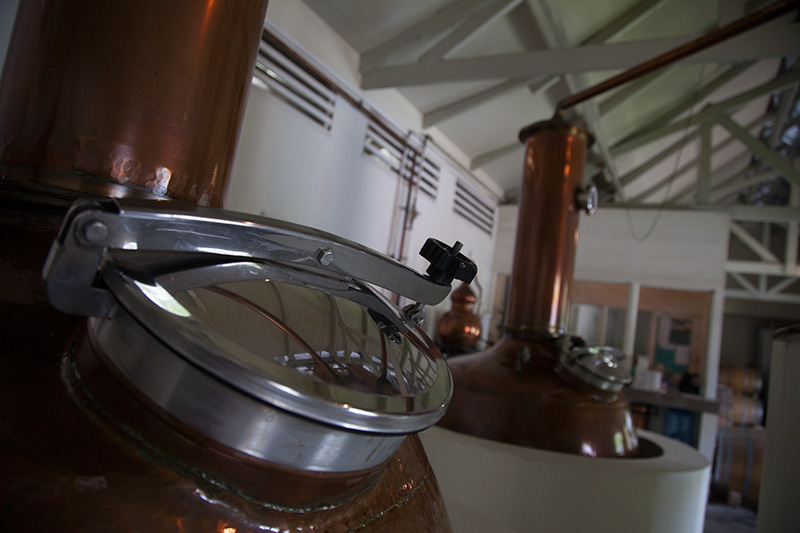 The Takamaka Bay Rum Distillery

If there is anything else you would like to know about travelling to the Seychelles, stop by a Flight Centre store and talk to one of our consultants. Or give us a call, we love making your travel dreams come true.
Other Travel Articles You Might Like...