Mauritius – the island paradise with breath-taking beaches, swaying palm trees, and luxurious hotels is often frequented by couples seeking romance, or families looking for fun and adventure. Of course there are beaches to explore, parks to visit and street food to delight in, but there are also a number of unique experiences waiting for you on the beautiful island of Mauritius.
Skydiving over green fields and turquoise waters
Skydiving is a thrilling experience, no matter where you do it. However what could possibly be more exciting, more breath-taking, or more exhilarating than soaring like a bird with the spectacular Mauritian coastline and mountains 10 000 feet below you? Otherwise, the closest you'll get to a view like this, is when you're sitting comfortably in economy class – but who wants to sit comfortably when there's an experience like this waiting for you?
Mauritius is Kitesurfing heaven
Kite-surfers flock from around the world to spend a few adrenalin-pumping days kite-surfing the sunny and windy shores of Mauritius. The thrill of the water whipping beneath your board as you're powerfully pulled along by the wind is a super feeling. In a setting like this it doesn't get much better. Check out the various kite-surfing schools all along the Mauritian coastline and give it a go yourself!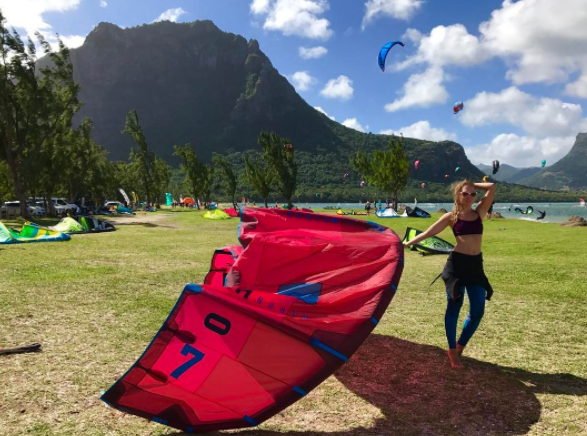 Take a boat ride along the Mauritian coastline
Gain a new perspective of the island and its immensely beautiful surroundings with a boat trip along the coastline. Not only will you see the beaches and coral reefs from a different vantage point, but you will probably see things you would not see by simply driving up the coast. Visit the Ile Aux Cerfs Island in the east and make sure to check out the Ile Aux Aigrettes nature reserve in the south east.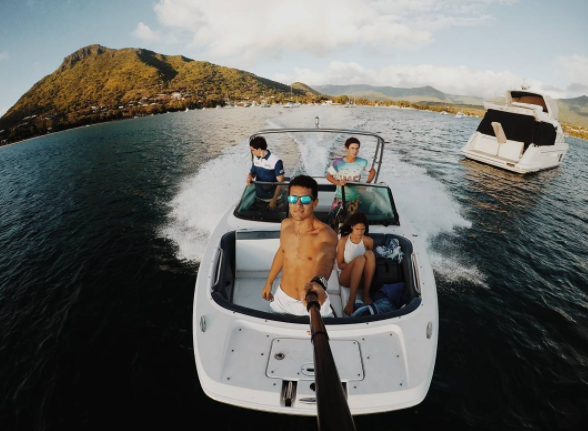 Explore the tea route of Mauritius
Wander through the delightful gardens of the Bois Cheri tea plantation and explore the factory, its stories and the origins of the famous Mauritian tea industry. Although the production of tea in Mauritius has declined over the last few decades, it still forms an integral part of this country's history. You can choose an all day tour, or select a few 'tea hotspots' to discover. On the tour you will visit colonial houses, exquisite gardens like the Camphor tree garden, the Domaine des Aubineaux, and the Saint Aubin House which was built in 1819.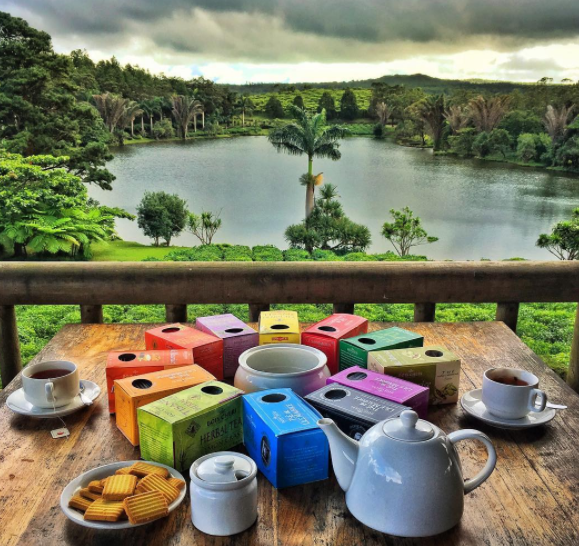 Hindu Festivals in Mauritius
Hinduism constitutes 48.54% of the total religious following in Mauritius. It goes without saying then, that the island is a great destination for experiencing Hindu festivals and traditions. Make sure you're there during the Maha Shivratree festival, which takes place on a different date either in February or March, depending on which night has no moon.
Because of the quick flight duration and the beauty of the islands natural surroundings, Mauritius is a favourite destination for thousands of South Africans each year. Now with even more to discover and experience, don't you think it's time to visit this piece of paradise in the middle of the Indian Ocean? Speak to your Flight Centre Consultant today to find out more by clicking here or visit your local Flight Centre store or call 0877 40 50 00 for more advise and to book your next trip!