Centuries ago, Mauritius was known as the ''star and key'' of the Indian Ocean due to its location on the shipping routes to the east. Nowadays, Mauritius conjures up images of a tropical paradise with a diverse range of cultures, exquisite coastal scenery, and delicious cuisine.
Famous for its beautiful beaches and mouth-watering street food, Mauritius and its people represent not only an ideal example of a working democracy, but a multi-cultural success story as well. The island has rich flora and fauna and is also the only known location of the now extinct Dodo, which adds to the mystery and beauty of this wonderful island.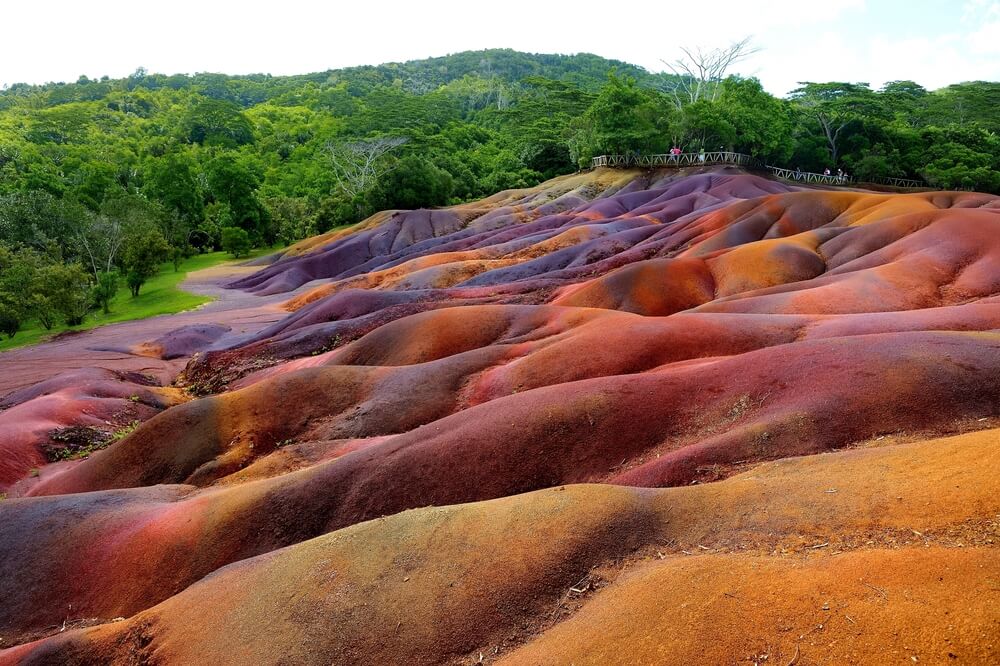 Things to do in Mauritius
Not everything about Mauritius is lying on the beach and sticking to one resort. There are so many things to do in Mauritius. Visit beautiful tea plantations in the early morning while the mist hangs mysteriously over the mountain tops or explore Chamarel with its landscapes looking like something from a Sci-Fi movie with the earth covered in greens, purples, yellows and oranges. Of course there are some exclusive beaches you should try and visit and with that comes the water sports and activities. Swim with dolphins and whales, go on a catamaran and even try and wrap your head around an undersea walk. You read that right, a walk on the ocean floor with a giant visor on your head ensuring constant oxygen supply.
Mauritius Cuisine
Because of Mauritius' diverse culture, you will find an eclectic mix of tasty dishes with varied ingredients. Your taste buds will be wowed by the flavours of African, French, Indian, and Chinese ingredients, not to mention those dishes that have been created as uniquely Mauritian.
The most common ingredients you will find in authentic Mauritian cooking include: tomato, garlic, onion and chillies. Meander through the markets or track down a food cart for some authentic Mauritian food, where you will find Chinese noodles, Indian Curries and so much more.
Mauritius is becoming well known for its fabulous street food, so make a date, go hungry and try as much as you can.
Mauritius like a local
You've done your research, and have picked out the beaches you want to visit and the things you want to do, but if you want to experience Mauritius like a local you'll need to get off the beaten track.
Hire your own wheels, and explore the island in your own way. Buy a coconut from the vendor on the side of the road, stop off at deserted beaches and drive through town looking for a local restaurant that will serve you delicious dholl phuri and a refreshing alouda to wash it down with. Alouda is a milky vanilla drink, which is perfect on a hot summer's day, and will definitely help with the spiciness of the dholl puri and bean curry.
Mauritians are a friendly and welcoming nation. They are proud of their island, heritage and culture and are eager to share it with visitors from around the world. If you're looking for a holiday with pure diversity, there is probably no better example than Mauritius. With its unique natural landscape, exciting cuisine and friendly people with different backgrounds, Mauritius is the perfect destination for a memorable holiday! So speak to your Flight Centre Consultant today to find out more about spending some time on this breath-taking island.
Other Travel Articles You Might Like...