FCL Singapore Qantas Ambassadors: Christmas Glitz & Shopping Madness | Part 1
It's the 3rd of November and our marketing general manager Liane Cowan & the managing director, Janine Salame unexpectedly enquire about my availability to work over the weekend of the 18th.  Confused as I was, I said yes – I mean how could I say no to our GM and MD? Good thing I said yes, cause that meant working in SINGAPORE!  Yes travellers, I, Futhi Dali along with Kerry Weddell (one of our top consultants) was chosen as Flight Centre South Africa's Qantas ambassadors.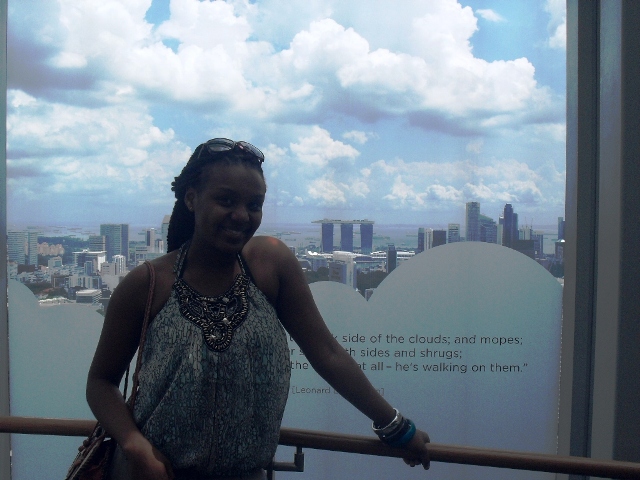 What does that entail you may ask? Well, it means for a weekend we get to fly to Singapore, meet a few fellow Flighties and video blog about Singapore the whole weekend.   I sense another question, WHY? Our global gathering for 2012 will be held in Singapore. This initiative is to get our Flighties excited about reaching their goals make it to global gathering.
So on the 18th of November, Kerry & I flew out to Singapore and what follows is my take of Singapore and why you should be travelling there.
Singapore is a shopper's paradise. It's like a big candy store, stocked with only the candy that you like. You just want every piece of it, but you can't indulge too much.   If you were to be blind folded and taken to Orchard Road you would mistaken Singapore for New York, Fifth Avenue, the latest fashion, expansive shopping centres, and the busy road filled with cabs, it's New York in Asia. Whilst taking all this in, BAZINGA the humidity brings you back to "Singapore reality."
First mission was to find Kampong Glam, Arab Street and the Bugis Street Shopping, yes loads of shopping! Kampong Glam is a mini "haven" for anyone that just loves fabric and who is great at negotiating and price beating. Every vendor at Kampong Glam sells different kinds of fabric as well as other things like perfume and jewellery, but fabric the real reason to visit this area.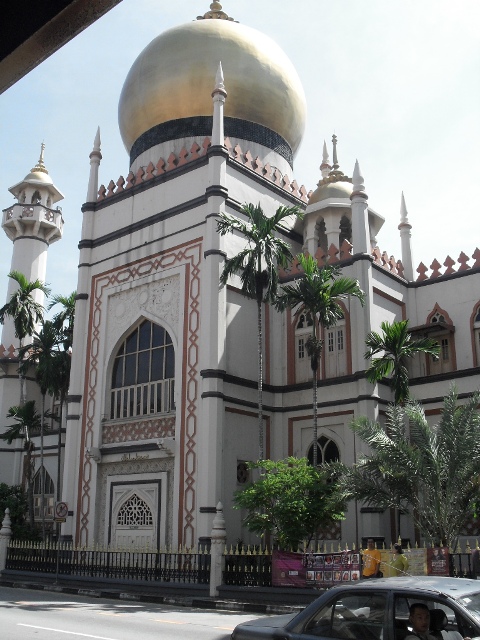 Arab Street on the other hand offers variety.  At the corner of Arab Street, you're towered by a beautifully built Mosque, (I bet most of you have seen it online – if not see my visuals). As you walk further down, you're greeted by a temple, and a few stores which will interest you.
Chinatown in Singapore, reminded me so much of Oriental Plaza in Johannesburg. Why? The hawkers there sell a blend of things, from bags and food to home decor – you name it you'll find it at Chinatown. I loved the delicious smell of the food that welcomes you as walk through the food vendors of Chinatown, all so different and rather rich.
After exploring Chinatown and purchasing a few souvenirs for family and friends, we made our way to Raffles Hotel (The Long Bar) to enjoy a one of the most famous cocktails in the world – the Singapore Sling & also to meet up with a Qantas Pilot. Please note the captain could not indulge in Singapore Slings as he had a flight later, all he had was water and nuts. We spent a good hour with the captain and wow what a mission it is to be a pilot! But that's a story for another day.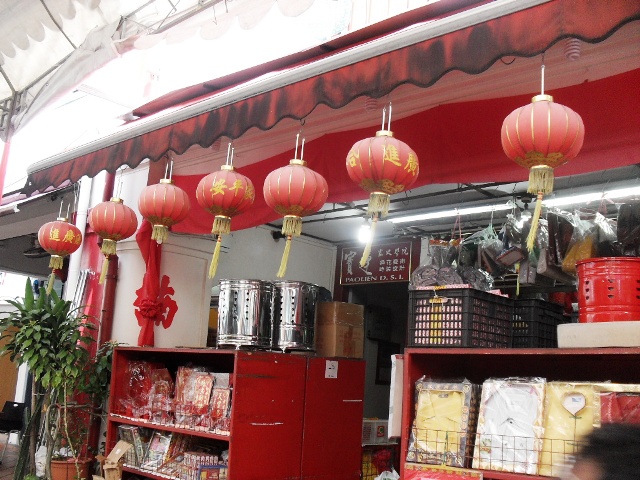 Our day did not end there. We were later invited to attend the "Switch-On" Ceremony with His Majesty & Mrs Tony Tan (The President of Singapore and his wife). Which I must say is taken very seriously in Singapore.
Just like the creative architecture of Singaporean buildings, the lights on Orchard Road were no exception much creativity went behind putting them together...
That was day 1 in Singapore... Watch this space for day 2 & 3!
Happy Travels!