As far as holiday destinations go, Zanzibar must be one of the best. It's the ideal location for exploring wonderful sights and attractions, and for immersing yourself in a new culture.
The food in Zanzibar is generally spicy, very tasty, and wholesome. Zanzibar cuisine is an evolution of tastes as Arab traders, Indian immigrants and Portuguese sailors have all contributed their influence to the flavours of the islands food.
The best time of year to visit Zanzibar depends entirely on the individual; however, there are general dry and wet seasons with downpours and higher humidity.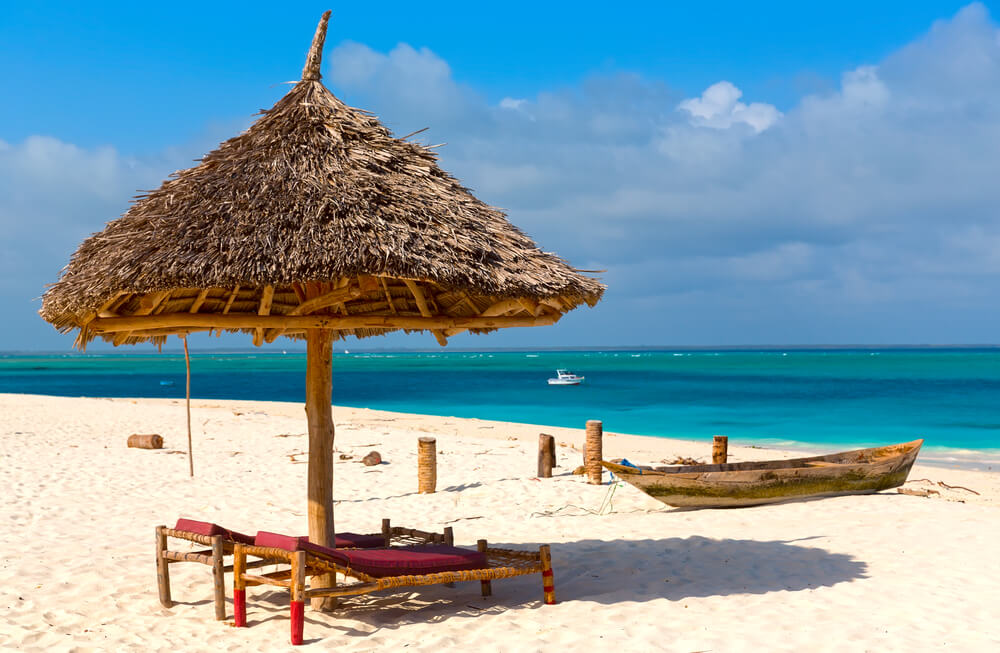 The best time to visit Zanzibar
If you want to spend days and days, lazing on perfect beaches of turquoise warm water flowing gently onto brilliant white sandy beaches, as dhows gently sail up and down the coast and casuarina trees rock gently in the breeze, your best time to visit Zanzibar will be during the drier months.
June to October is the drier season with long sunny days and brilliant blue skies. March to May is when the downpours occur, usually in the afternoons and they inevitably force the humidity to rise substantially.
Sights and sounds of Zanzibar
A destination of contrasts, Zanzibar may not be an economically rich place; however the character, natural scenery, culture and history of Zanzibar more than make up for this fact. As you leave your beach front hotel with the various blue hues of the ocean behind you, and step into the dala dala, a local form of transport, you will feel that you are going to be in for a memorable experience.
The dala dala chugs along the streets of Stone Town past vendors selling everything from paintings of animals and sunsets, to sarongs, fresh meat and seafood. You notice the Arab architecture of the old buildings with beautiful doors and arches, but with exteriors that are faded and in need of a serious coat of paint. As you exit the capital of Zanzibar and travel through the rural countryside, the beauty of the landscape steals your heart, especially when you round a corner and catch a glimpse of that spectacular ocean which surrounds the lush greenery of this heavenly place on earth.
Zanzibar Cuisine
Being a small island, Zanzibar has for centuries looked to the sea for its sustenance. You'll find that seafood and chicken is a staple item on most menus, as well as fresh vegetables, rice, curry and other spices which will be delightfully tossed into the mix as well.
Oddly enough, one of the popular dishes on the island is the Zanzibar Pizza, especially at the night market in Stone Town. Keep your eyes open for them, because the whole process from preparation to tasting is a fantastic experience.
You'll also find tasty Biryani's, octopus curry, mandazi, which is a Swahili doughnut, Octopus and Casava, and other delightfully unique tasty treats. Try out some of these dishes at a local street vendor for a truly authentic Zanzibar experience.
One thing is for sure, whenever you go to Zanzibar you will fall in love with the weather, food, sights and sounds of this breath-taking island! With so many exciting new experiences waiting for you on this tropical piece of paradise, contact your Flight Centre Consultant today to find out more!
Browse our hottest Zanzibar holiday packages and flights to Zanzibar with us.