Since I'm travelling a lot lately, I thought I'd put together a list of "airplane etiquettes."  To avoid being one of those grumpy passengers, the key here is to arrive at the airport early, check in and get cleared at customs.  Once you've boarded the plane, you'll most probably want peace and quiet, more like that "Zen" moment.   To make your long flight a breeze, I suggest being courteous, example, if you're flying economy and are sharing an arm rest, best you be nice and don't hog it all the way.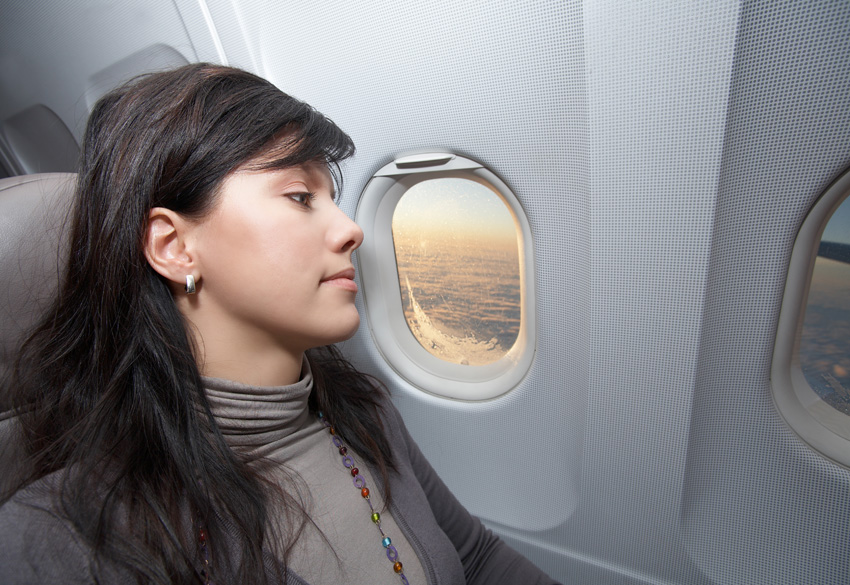 Be Nice!

A simple hello goes a long way.  Say' hi', 'hello', 'howzit' or 'eita' to the person you sit next too.
It's etiquette for the person about to sit to say greet first.
Lets Share | Overhead Compartments

Be nice once again, do not take all the overhead compartment space and leave none for the passenger next to you.  Should you have lots of luggage, do what the other average traveler would do, check it in!
Time to Relax | Seat reclining

Before you put your seat back, see if the person sitting behind you is not working on a laptop, eating or reading.  We all generally eat with our seat forward, be sure to follow unspoken rules such as this.  If the "coast" is clear and the passenger behind you has no problem with you reclining your chair, do not go all the way unnecessarily.  Should the opposite happen, where the passenger in front of you, tries to pull a business class move in economy and reclines "180 degrees."  Then jolt their seat up when they head off to the bathroom.  Do not over do this, you might cause unwanted conflict
Bathroom visits
Some of us are frequent visitors to the bathroom, in situations like that, I suggest you request an aisle seat.  If you're in the middle, go to the bathroom same time as the person sitting next to you.  Do not wait for them to come back and get settled once again and then decide to visit the bathroom. Be nice!
Perfume

I wouldn't suggest you spray your perfume at your seat, rather opt for the bathroom.
 Earphones

Do not speak to the hostess / steward with your earphones on when ordering your meal or drink, it's rude and tend to speak louder.  Watching a movie or a comedy show?  This is no cinema, so you'll have to contain yourself and laugh quietly, you unfortunately "LOL."
Air conditioning
Do not at any point, play "control freak" and play with someone else's aircon.  If it's blowing too much towards you, politely ask them to point it away from you. Be nice!
Time to Eat | Food & Drinks

To avoid disappointment, it's best you order your meals ahead.  If you're vegetarian / vegan, then this is a must.  The drinks, do not drink too much of the alcoholic beverages available onboard, leering passengers, know how to ruin a pleasant flight, don't be that passenger.
And we have Arrived | Exiting the Plane
After that long flight, don't cause commotion at the last minute, give way to passengers on the left and exit row by row.  If you think you'll take longer, then rather wait till everyone has departed.
These are just simple airplane etiquettes to ensure you have a peaceful flight .  Think I missed something? Then comment with your tip.
Happy Travels!