Whether you have the latest Canon EOS Digital SLR camera, or you have a smartphone with creative effects, take a look at these top tips for creating spectacular photos. When we travel, things around us are always new and unique, so why not work on capturing that feeling through your camera?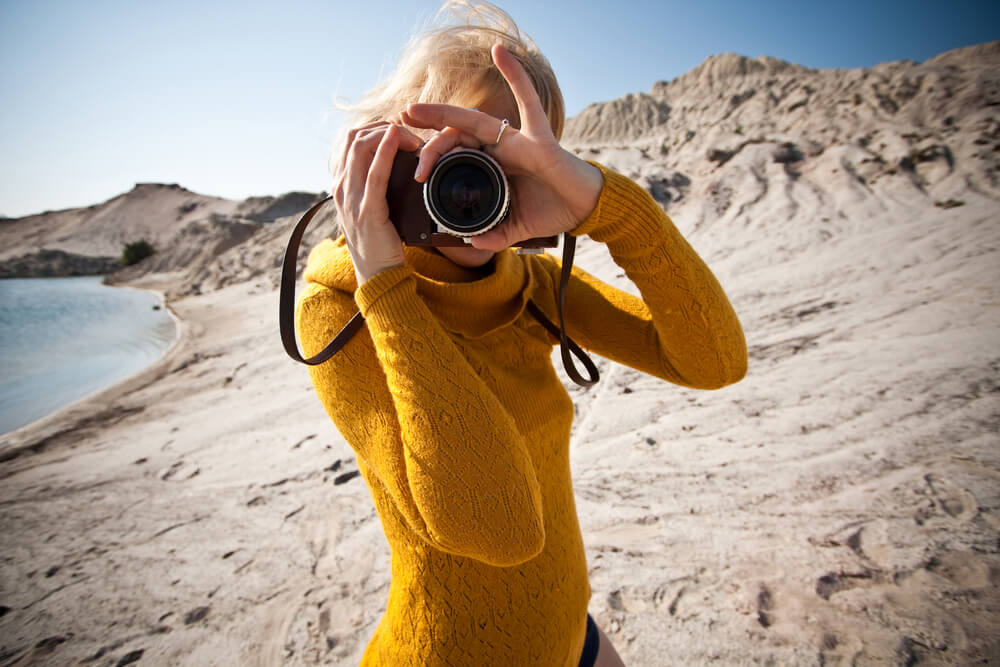 1) Get up close and personal
A great photo consists of a main subject. So make the object a central point of the image and, if possible get as close as possible to it instead of using your zoom.
This will of course depend on the subject matter you are photographing. You don't want to get too close to a wild animal, or you may not be able to step off the edge of a cliff to get closer to your subject.
2) Feel the moment
When taking your photo think about the emotions or feelings involved in the subject matter – for example, what are the main colours in your scene and what are people doing? Try to portray these 'highlights' of the moment with your image.
3) Look at different angles
A great photo shows things from a unique perspective. Some things to consider, may be taking images from below so that they appear bigger than they are, or incorporating negative space to make your subject stand out more.
4) Use your effects
Smartphones have loads of creative features which can add to the excitement of your photos, from tinting to lighting, colour enhancement to effects like fish-eye and more. You can come up with some very unique photos by using what your smartphone has, and bringing it together with quality subject matter.
5) Check your lighting
Usually the best time of day to take photos is early in the morning or late in the afternoon. The light is not too harsh and it can be used to great effect when trying to capture a moment. A general rule of thumb is to keep the light behind you, and facing your subject.
However, play with this rule as direct sunlight can create some interesting effects, like individual light rays and fascinating colours, for example during a sunset or sunrise.
6) Capture candid moments
Candid moments happen without a script or pose, so to speak. Take images of people doing things 'in the moment.' If you're still new to capturing the moment, the best thing to do would be to snap away like mad and select your candid moments later.
7) Keep your eye open for interesting lines
Scan the scenery for curvy, straight or unique lines, as these can lead to creative images when they correspond with an interesting object. Think about a long straight road, railway tracks, pavements or pathways in a forest. If you catch the right angle, you'll end up with an amazing photo – all you have to do is use your imagination and creativity.
8) Edit your photos
Don't be afraid to edit your photos. Keep the good, and delete the bad and the ugly! Once you have decided which images you would like to keep, spend a bit of time editing them by cropping, playing with the lighting or even adding in special effects. Keep in mind, that often, less is more – in other words don't overdo the lighting to the point that the image becomes unrealistic, unless that's what you're going for.
Think out of the box, look at everything in a new way and use the tools available on your device. If you're new to this fun hobby, re-think your ideas on photography and look at everything in a unique way. With a bit of practice, this will soon come through in your photos. Good luck, and enjoy your next Flight Centre holiday!