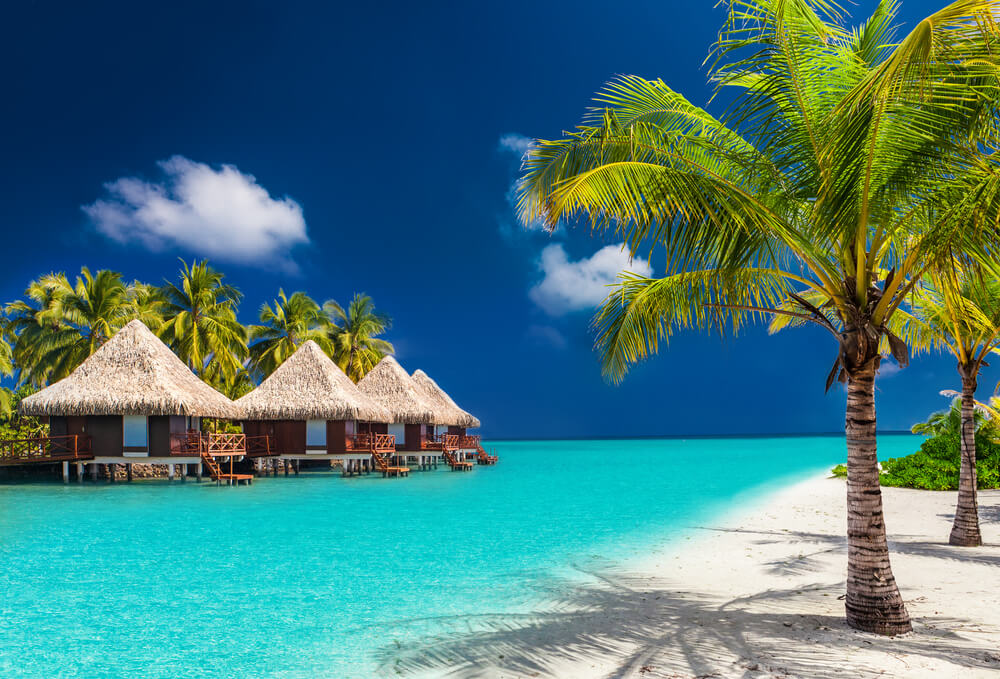 An island holiday is one of the best types of holiday for many reasons. Maybe it's the early evening strolls along empty beaches, or the sun-drenched days spent frolicking in crystal clear water that make them so enticing. Or perhaps it's the discovery of something new as you explore the volcano's natural parks and other tropical attractions, or the boat rides along the scenic bays and coves. Maybe it's simply a case of being able to unwind to the max, surrounded by paradise, as you do as little as possible. Whatever you look for in an island holiday, these 5 islands will certainly capture your imagination.
Holiday in Zanzibar
The little island of Zanzibar off the coast of Tanzania is an island paradise with spectacular beaches, beautiful hotels and a fascinating culture that has been moulded by centuries of visitors from all over the world. You'll love the beach front bars and restaurants which offer a welcome respite after a hot day on wonderful beaches. The main city, Stone Town offers fascinating markets, worn buildings representing by-gone eras, and local restaurants with delicious local food. We have great deals to Zanzibar, which is only a 4-hour flight from Johannesburg.
Phuket holiday
Phuket has been a tourist hot spot ever since the late 90s after the release of the movie, The Beach with Leonardo Di Caprio. The scenery, exciting cultures, and the possibility of finding paradise enticed travellers from around the world. Phuket is a small island in Thailand with bustling party towns where just about everything and anything goes, and quiet little Thai villages where rest and relaxation is the order of the day. Explore the islands close by with a day's excursion by boat, or discover the island itself with its Buddhist temples, the famous Fantasea show, and of course Muay Thai – Thai boxing.
Mauritius
A quick flight from South Africa will have you unfolding your towel onto a perfect beach in no time. Mauritius is a favourite for many South Africans due to its proximity to our shores. The island is geared up to offer visitors a holiday to remember. The hotels are everything you could hope for and the beaches surrounding the island are magnificent.  Our fantastic Mauritius Red Label Holiday deals will blow you away
Bali
The heavenly island of Bali is where people go to find pure island bliss. For water lovers, it's the place to be, as it offers amazing snorkelling, diving, surfing and more. Head inland for a peaceful retreat among the rice fields and swaying palm trees, visit the temples, or explore the volcanoes that have played such a major role in the history of the island.
Maldives
With roughly 1000 coral islands to explore, the Maldives will take your breath away, especially when you first lay eyes on its white sandy beaches which seem to be swallowed up by a beautiful turquoise ocean. With a vast network of reefs, lagoons and atolls, the Maldives is certainly an exciting island destination. The stilted cabins which hover above the Indian Ocean offer luxury and scenery like you will not find anywhere else.  Enjoy dinner for two beneath the stars on an empty beach, explore another world beneath the waves, and take long walks around your little slice of island paradise in the Maldives.
An island holiday is one of those experiences that give you that warm and fuzzy feeling before, during and even afterwards, as you remember those perfect days in paradise. So speak to your Flight Centre Consultant today to find out more about taking your next holiday to any one of these beautiful and near perfect island destinations.