Bali's bustling night markets have something for everyone on your Bali holiday. Whether you're looking for the perfect souvenir to take home, some new flip flops and a stylish sarong or want to try some authentic local street food – you'll find it all. And while day markets in Bali are certainly worth a visit, there's nothing like the late-night vibe, lively vendors and interesting wares that come out after dark. Take a look at some of the best night markets to visit.
Gianyar Night Market
Open from 5pm to 2am, this one is for the night owls. Gianyar Night Market in Ubud is a great place for holiday makers staying in nearby resorts to get their shopping fix. Wander through busy stalls where locals ply their wares, including everything from fashion accessories, clothing and toys to tasty local cuisine. This market is a favourite spot for locals as well, so prepare for a bit of a crowd.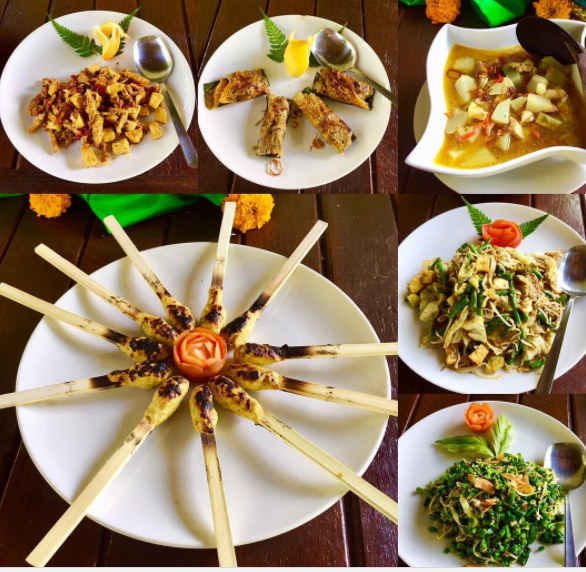 Sanur Night Market
Foodies will absolutely love spending their evenings at Sanur Night Market. A grocery market by day, Sanur transforms into an exciting food market where travellers can get a taste of real Balinese delicacies. Prices are very budget friendly, so you can afford to try a taste of everything. Tuck into steaming lamb satay and fried rice, curries, goat soup and traditional desserts. Wash it all down with a coconut shake, then enjoy a bit of jewellery and clothing shopping on the side.
Badung Market
Renowned for being the largest traditional market in Bali, Badung is a must-see for savvy shoppers. During the day locals wander the stalls stocking up on fresh vegetables, tropical fruit, meat, fish and spices. But after sunset, it's the place to be for great deals on locals arts and crafts. Browse hundreds of stalls in search of the best bargains on gold and silver jewellery, batiks, carvings, ikat weave cloths and much more.
Kereneng Night Market
Kereneng Night Market comes a close second to Badung in terms of size. With over 1000 vendors, you can find everything from food and local crafts to farming tools and kitchen utensils. The market is open from 6pm until 2am, which gives you plenty of time to peruse all the wares and haggle for the best prices. Once you've worked up an appetite, you can choose from a wide range of tasty traditional dishes such as delicious 'babi guling' (suckling pig).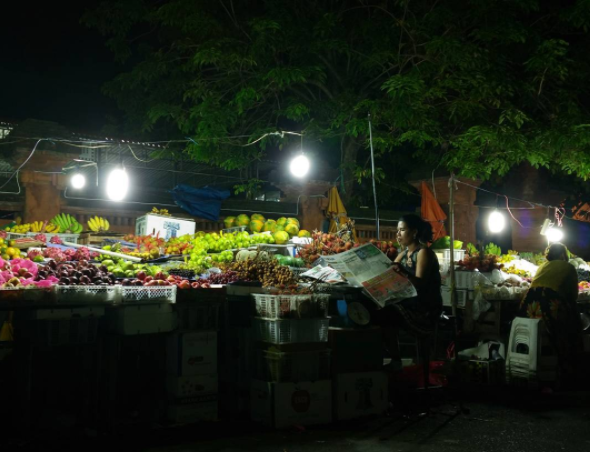 Kuta Night Market
Best known for its lip-smacking variety of local dishes at budget-friendly prices, Kuta Night Market is a food lover's dream. There's not a lot going on in the market during the day, but after sunset the stalls come alive with street food vendors serving freshly wokked delights and grilled delicacies. After you've had your fill, stick around for some great deals on souvenirs and local crafts.
Bali night markets are an absolute treat! If you are up for some night crawling then this is definitely for you. Contact one of our travel professionals for details by clicking here or visit your local Flight Centre store or call 0877 40 50 00 for more advise and to book your next trip.