We've selected the perfect venues around South Africa for you to celebrate the New Year with fun, excitement and style. Some of these destinations host the hottest New Year's Eve parties around the country, while others will offer peaceful retreats for you and your family. Check out our Red Label Deals for extra added value and enjoy anything from the magnificence of Sun City, to the breath-taking beauty and soul of Cape Town - we have a local New Year's Eve destination for you.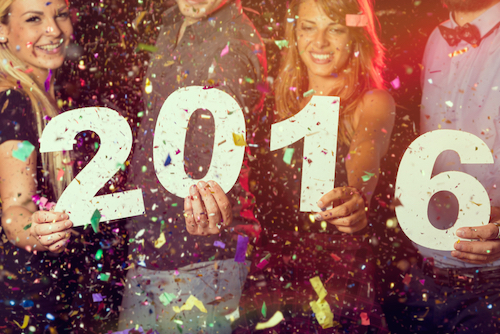 Sun City
Nestled away in the heart of the Pilansberg's natural wilderness, is one of South Africa's most exciting holiday destinations. It's the perfect destination for the whole family and boasts the famous Valley of the waves, shopping, cinema and entertainment complexes that will keep you and your loved ones entertained for hours.  Sun City is also surrounded by game reserves, which have exciting game drives, and offer the opportunity to spot some of the Big 5.
At Sun City the whole family can join in on the New Year's Eve action with their Pirates of the Valley party to be held at the Valley of the waves.
Umhlanga
Just north of Durban is the ever popular beach holiday town of Umhlanga. Spend endless warm sunny days lounging on the golden sand and swimming in the warm Indian Ocean. Umhlanga generates an exciting buzz during this period, and there is always plenty to do, whether you are looking to party hard, relax and unwind, or you just want to spend quality time with the kids, this is the place to be.
For an all-out party, head to the Ballito New Year's Eve Street Party, or the Umhlanga New Year's Eve Party, which is an outdoor festival that features some of South Africa's top bands and Dj's. If you're looking for something a little more sophisticated, why not try out The Oyster Box in Umhlanga or Fairmont at Zimbali.
Pietermaritzburg – Tala Game Reserve
On the outskirts of Pietermaritzburg, on a farm in the charismatic midlands of KZN, you will find the ultimate retreat for some rest and relaxation, and the perfect place for nature lovers to celebrate the New Year. Tala Game Reserve offers exquisite game drives and bird watching outings, as well as hosting guests in exceptional accommodation.
Spend some quality time with family and friends among the tranquillity of Tala Game Reserve and celebrate the New Year surrounded by nature.
Drakensberg
The Drakensberg Mountains are a South African treasure, which whisper secrets of the past through its valleys, and entice visitors with its majestic cliffs and flowing rivers and streams. Enjoy the peacefulness of a Drakensberg holiday during summer. You can hike it's paths and swim in its rivers before settling down under cover, to enjoy a breath-taking afternoon summer storm as it breathes new life into the mountains around you.
The 4 star Alpine Heath Resort, which is situated in the northern Drakensberg, is the perfect location to enjoy a range of other activities in the area as well as what the resort has to offer, including its exceptional restaurant.
Cape Town
Cape Town is an extraordinary place to visit all year round, even if the winters are a little wet and cold. However, over the festive season, Cape Town springs to life in all of its natural glory, as it boasts its greatness with amazing weather, beautiful natural scenery and a spirited community of local people. Make sure you take a look at our Red Label Deals for excellent offers on 3 to 5 star accommodation in Cape Town.
There are plenty of events happening in Cape Town over the New Year period, so make sure you check out the Fugard theatre, catch Jeremy Loops at Kirstenbosch or check out the New Year's Eve Cape Town Calling at the Bungalow in Clifton.
Keep it local this New Year's Eve. These are just some ideas, there are plenty of amazing other options right on our doorstep. Speak to your Flight Centre consultant to find out more about our incredible Red Label Deals and get ready for the New Year's Eve of a lifetime.
Other Travel Articles You Might Like...