Travel Insurance
Online Purchase
• Buy Now



Related Brochures
Claims Related Materials
Terms & Conditions
Online Policy Enquiry
Frequently Asked Questions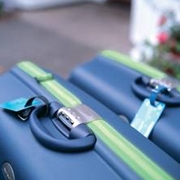 1.  Is there any age limit for purchasing Travel Compass travel insurance?
Ans: 
There is no age limit.

2.   Does Travel Compass travel insurance cover skiing or other sports activities?
Ans: 
Travel Compass travel insurance covers all amateur sports including skiing, scuba diving, sky diving, bungy jumping etc. except competition of any kind or professional sports.

3.  Can a child be covered by the single trip plan individually?
Ans: 
Children aged under 17 who travel alone can be covered under Travel Compass Travel insurance.

4.   What procedures shall I take if I am sick during the journey?
Ans: 
You can visit a qualified medical practitioner for medical consultation. Please remember to keep all doctor report(s)/receipt(s) for claims settlement.

5.   Do I need to bring my policy during my journey?
Ans: 
It is appropiate that you bring your policy with you and keep a copy of the policy for your family members or friends.

6.  I planned to travel with my friend. But he was seriously injured before departure and not able to do so. Is there any refund if I decided not to travel?
Ans: 
Yes. Under Journey Cancellation, we will reimburse you for the unrecoverable prepaid expenses subject to the stated limit of benefit if your traveling companion cancels the trip due to serious injury or serious sickness.