Sydney Holidays
Where the turquoise waters of Bondi Beach meet the crisp white sails of the Opera House, Sydney is a city with much to explore. Whether it's a sunny holiday or sightseeing adventure, this cool Aussie city is sure to have it.
Sydney Short Stay The Waldorf Drummoyne offers spacious self-contained apartment...

3 nights

departing

01 August 2017 - 30 November 2...

deal ends 31 August 2017

from

R

13,430

*

New Year in Sydney

3 nights

departing

29 December 2017 Departure.

deal ends 31 August 2017

from

R

17,280

*
No Deals were found at the moment but one of our helpful Travel Experts can help you find what you're after! Send us an online enquiry or call us on 0877 40 5000.
Sydney
From the signature white sails of the Opera House to the historic streets of the Rocks to the sun-kissed shores of Bondi Beach, Sydney is a dynamic city full of excitement.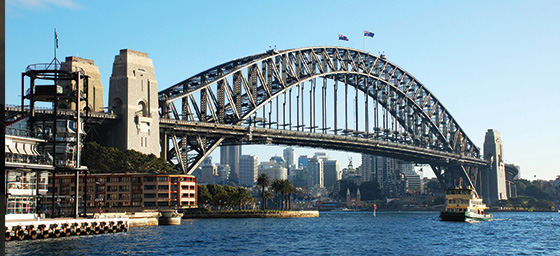 Get to know Sydney from the walking promenade of Circular Quay. From here some of the city's most famous landmarks can be seenincluding the Opera House and Sydney Harbour Bridge also known as 'the Coat Hanger' due to its distinctive silhouette. The perfect place for a bite to eat or a casual drink, the Quay is also the ideal starting point from which to explore the city.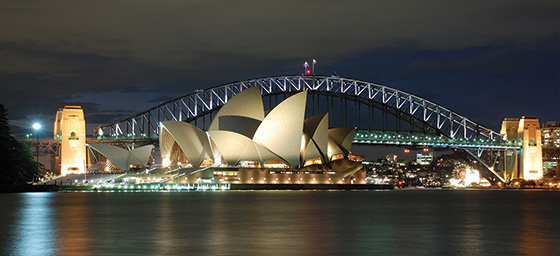 Check out the historic neighbourhood of the Rocks with its 19th fresh food and handmade gifts. Popular shopping streets include Paddington and the ever upscale Surry Hills neighbourhood where shops from local and international designers abound.
Take to the soft white beaches surrounding Sydney and dive into the city's famous beach culture. Check out some big surf at Palm Beach, or head to the trendy shores of Bondi and snorkel through coral reefs teeming with colourful fish. Flanked with lots of trendy pubs and bars, it's a great spot to laze away an afternoon.
Find out more, talk to a Travel Expert
Our consultants:
Can find packages exclusive to Flight Centre to save you money
May help find deals with your preferred airlines and hotels
Can suggest other ways to experience your holiday, such as a tour