Career Opportunities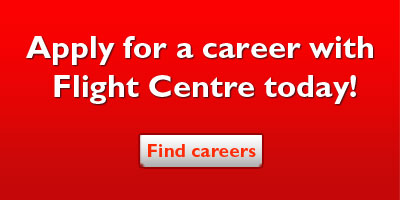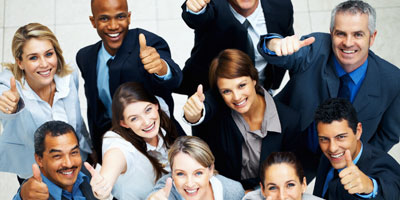 Who We Are
Our Philosophies
Our philosophies are the cornerstones of our company. We live and breath these every day.
read more
Why Work At Flight Centre
We provide fantastic rewards
We offer a unique performance based pay structure where there are no limits. You will be paid a base salary and the rest isup to you. Every sale made will earn you commission -what could be more motivating?

You will be recognised for what you do
We believe in rewarding a job well done. Each month you will celebrate with your team and highlight your achievement for the month. Our top performers will be recognised at our annual ball, one of South Africa's largest corporate functions and well known in the industry for its glamour. Our best performers also get to travel overseas to exotic locations to attend our global gathering with other top performers from Flight Centre around the world.

Our People and culture
Have you ever worked in an organisation where people are truly passionate about what they do? At Flight Centre you will work with like minded people that love what they do and are driven for success. Our people have voted us the Deloitte Best Company to Work For in the Travel and Tourism sector for 10 years running.
Our product and brand
Everyone loves to travel and the Flight Centre brand is one of the most recognised travel brand in South Africa. PLUS we will pay you while you train. Our own Learning Centre provides a wide range of training courses to fully equip you for your new career in travel.
We aim to make you healthier and wealthier
Corporate health and well being services are at your fingertips. Our healthwise department offers free fitness and nutrition evaluations, promotion of sporting events and in-house challenges. We also offer free external counselling whether it is personal or health related and access to financial consultants who will provide you with confidential, unbiased advice to assist your with your budgeting from home loans through to insurance and more.